Ogier takes the Tour de Corse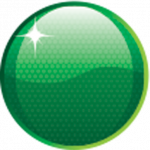 Sebastien Ogier has completed a dominant performance to win the Tour de Corse and all but guarantee his fourth-straight World Rally Championship title.
The Volkswagen star set up victory on the opening day when he swept all four asphalt stages. Although short on stages, the rally itself was still long in competitive kilometres as he took two more fastest times on the second leg to take a 46.5-second lead into the final day. His final winning margin was 46.4-seconds after the two stages contested.
Although he had previously won the Rally de France, it was the first time for Ogier since the event at had returned to Corsica last year.
"Great, great – that's what we really wanted," said Ogier.
"First time in Corsica and it feels so good as it's a historical rally. This weekend we had everything. We showed quite strong pace on the first day and then we just managed the weekend just perfectly."
He may have not won the first of two stages of the final leg, but it was not his immediate rival Thierry Neuville who put up the challenge on the 53.78km. Rather the only other drivers who showed any speed across the weekend in Kris Meeke. The Citroen driver was a massive 35.3-sec better than the next-best, Hayden Paddon (Hyundai), on the stage.
Meeke also won the TV Power Stage with Andreas Mikkelsen second and Ogier third.
Meeke was the only one who could have been in touching distance of Ogier, however a puncture on the third stage of the event dropped him way down the order. A crash on the second day came after he again showed plenty of pace.
A strong rally from Mikkelsen gave him third place in a VW.
Corsica was Ogier's fourth win of the season after victories in Monte Carlo, Sweden and Germany. He has been hampered on the other gravel rallies where he has had to open the roads on the opening two days of the events as the road sweeper.
Back on the tarmac in Germany and Corsica and he was able to control things off the front.
For Paddon the weekend in Corsica was another learning experience on tarmac.
"Obviously a tough weekend, but okay, sixth place is still points in the bag," said the Kiwi.
"We were able to make some progress today by reverting back to my old natural driving style and going back to basics a little bit. We can be pleased we made some progress today; that's especially good going into Rally Spain in two weeks' time. It gives us a bit more confidence, gives us some different information and data we can sit down with over the next week and make sure we come back stronger in Spain."
More to come…
FINAL POSITIONS : Tour de Corse
| | | | |
| --- | --- | --- | --- |
| POS | DRIVER | CAR | TIME/GAP |
| 1 | Sebastien Ogier | Volkswagen | 4:07:17.0 |
| 2 | Thierry Neuville | Hyundai | +0:46.4 |
| 3 | Andreas Mikkelsen | Volkswagen | +1:10.0 |
| 4 | Jari-Matti Latvala | Volkswagen | +1:35.6 |
| 5 | Craig Breen | Citroen | +2:18.6 |
| 6 | Hayden Paddon | Hyundai | +2:36.1 |
| 7 | Dani Sordo | Hyundai | +3:06.9 |
| 8 | Eric Camilli | Ford | +4:53.9 |
| 9 | Mads Ostberg | Ford | +5:37.7 |
| 10 | Ott Tanak | Ford | +6:26.6 |
FIA DRIVERS´ STANDINGS
| | | |
| --- | --- | --- |
| Pos | Driver | Total |
| 1. | Sebastien OGIER | 195 |
| 2. | Andreas MIKKELSEN | 127 |
| 3. | Thierry NEUVILLE | 112 |
| 4. | Hayden PADDON | 102 |
| 5. | Jari-Matti LATVALA | 101 |
| 6. | Dani SORDO | 92 |
| 7. | Mads OSTBERG | 80 |
| 8. | Kris MEEKE | 54 |
| 9. | Ott TANAK | 53 |
| 10. | Craig BREEN | 35 |
| 11. | Eric CAMILLI | 27 |
| 12. | Henning SOLBERG | 14 |
| 13. | Stéphane LEFEBVRE | 12 |
| 14. | Esapekka LAPPI | 12 |
| 15. | Martin PROKOP | 12 |
| 16. | Teemu SUNINEN | 8 |
| 17. | Elfyn EVANS | 6 |
| 18. | Pontus TIDEMAND | 6 |
| 19. | Marcos LIGATO | 6 |
| 20. | Lorenzo BERTELLI | 4 |
| 21. | Kevin ABBRING | 4 |
| 22. | Jan KOPECKY | 3 |
| 23. | Armin KREMER | 2 |
| 24. | Nicolas FUCHS | 2 |
| 25. | Valeriy GORBAN | 1 |
FIA TEAMS´ STANDINGS
| | | |
| --- | --- | --- |
| 1. | VOLKSWAGEN MOTORSPORT | 293 |
| 2. | HYUNDAI MOTORSPORT | 227 |
| 3. | VOLKSWAGEN MOTORSPORT II | 136 |
| 4. | M-SPORT WORLD RALLY TEAM | 132 |
| 5. | HYUNDAI MOTORSPORT N | 106 |
| 6. | DMACK WORLD RALLY TEAM | 66 |
| 7. | Jipocar Czech National Team | 18 |
| 8. | YAZEED RACING | 4 |