Ricciardo: Verstappen has pushed me to new level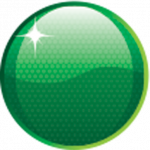 Daniel Ricciardo has attributed his rich vein of form to the challenge posed by Red Bull team-mate Max Verstappen.
The Australian is enjoying arguably the strongest run of his Formula 1 career having scored podium finishes in four of the last five races, which has cemented third spot in the championship.
The Red Bull driver has emerged as Mercedes' most serious threat in recent weeks despite a significant car speed deficit compared to the Silver Arrows.
Ricciardo split the Mercedes drivers for then second time this season by finishing second at the Singapore Grand Prix earlier this month.
Although yet to score a victory this season, the 27-year-old believes his driving has reached a new level this year since the arrival of the talented Verstappen at Red Bull.
Ricciardo has out-qualified the Dutchman in nine of the last 11 races, while outscoring him by 143-116 in points.
"I always felt that I was at the limit and I think up until that point where Max arrived, that was what probably sparked the change," said Ricciardo ahead of this weekend's Malaysian Grand Prix.
"I was performing quite well compared to Dany (Kvyat) from testing through to Russia. And then, Max came on board.
"I thought I was already driving at my limit but I guess there is something a little bit more, and I feel we have both given each other that.
"I feel Max has lifted his game even more and I have so, so it is cool to know we have a little bit more in the tank. I think we both, without knowing we had it, have found a bit more."
Ricciardo places a significant importance on battles with his team-mates.
The Perth-native outclassed four-time world champion Sebastian Vettel at Red Bull in 2014 and is currently leading the way in his rivalry with the highly-rated Verstappen.
"When I had Seb Vettel (as a team-mate), I knew if I could get the best of Seb, the four time champ, it was only going to do well for my career," Ricciardo added.
"And If I can go well against Max, the new kid on the block, there are things that if I can get on top of them that are only going to help me out.
"I know if he came into the team and kicked my arse 10 races in a row then my career very quickly goes (in a downward direction).
"The good thing is I feel it's been recognised – I definitely feel the outside has seen the level I've been driving at, so I'm pretty happy.
"I'd like to get a win, but I definitely feel I've delivered every time this year.
"I'm happy with that, and it hasn't gone unnoticed, so I'm comfortable."