Hamilton sets the pace in Sepang practice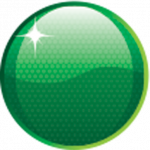 Lewis Hamilton edged Mercedes team-mate Nico Rosberg to top practice for the Malaysian Grand Prix.
The reigning world champion was the only driver to dip into the 1:34s bracket as he headed the times by 0.2s from title rival Rosberg.
Hamilton's personal best arrived on soft compound rubber with just under an hour of the second 90 minute session remaining.
Rosberg backed up Hamilton's pace in the sister Mercedes to end Friday practice in second spot having topped the morning outing.
Ferrari emerged as Mercedes' nearest rivals with Sebastian Vettel third and Kimi Raikkonen fourth.
The Maranello squad were well shy of the Silver Arrows' pace with Vettel 0.6s slower than Hamilton's benchmark.
It proved to be a difficult day for Red Bull with the Milton Keynes squad more than a second adrift of Mercedes.
Max Verstappen was fifth quickest with the Dutchman 0.3s faster than team-mate Daniel Ricciardo, who finished eighth, behind Force India's Sergio Perez and Fernando Alonso (McLaren).
Alonso debuted an upgraded Honda power unit in Practice 2 with the Spaniard set to revert to an older specification engine for tomorrow.
The double world champion, who damaged the floor of his car during the session, will incur a 30-place grid penalty and start from the rear of the field.
Nico Hulkenberg and Alonso's team-mate Jenson Button completed the top 10.
Williams struggled for outright speed with Valtteri Bottas and Felipe Massa 13th and 15th respectively.
Renault's Kevin Magnussen joined the session late after his car underwent a sizeable repair following a fire in opening practice.
The Dane was 19th fastest and well adrift his team-mate Jolyon Palmer in 12th position.
Result: Formula 1 Malaysian Grand Prix Practice 2
| POS | DRIVER | CAR | TIME | GAP | LAPS |
| --- | --- | --- | --- | --- | --- |
| 1 | Lewis Hamilton | Mercedes | 1m34.944s | – | 35 |
| 2 | Nico Rosberg | Mercedes | 1m35.177s | 0.233s | 36 |
| 3 | Sebastian Vettel | Ferrari | 1m35.605s | 0.661s | 37 |
| 4 | Kimi Raikkonen | Ferrari | 1m35.842s | 0.898s | 31 |
| 5 | Max Verstappen | Red Bull/Renault | 1m36.037s | 1.093s | 29 |
| 6 | Sergio Perez | Force India/Mercedes | 1m36.284s | 1.340s | 33 |
| 7 | Fernando Alonso | McLaren/Honda | 1m36.296s | 1.352s | 27 |
| 8 | Daniel Ricciardo | Red Bull/Renault | 1m36.337s | 1.393s | 30 |
| 9 | Nico Hulkenberg | Force India/Mercedes | 1m36.390s | 1.446s | 37 |
| 10 | Jenson Button | McLaren/Honda | 1m36.715s | 1.771s | 22 |
| 11 | Carlos Sainz | Toro Rosso/Ferrari | 1m36.836s | 1.892s | 30 |
| 12 | Jolyon Palmer | Renault | 1m36.940s | 1.996s | 36 |
| 13 | Valtteri Bottas | Williams/Mercedes | 1m37.016s | 2.072s | 37 |
| 14 | Esteban Gutierrez | Haas/Ferrari | 1m37.048s | 2.104s | 28 |
| 15 | Felipe Massa | Williams/Mercedes | 1m37.110s | 2.166s | 19 |
| 16 | Daniil Kvyat | Toro Rosso/Ferrari | 1m37.297s | 2.353s | 29 |
| 17 | Marcus Ericsson | Sauber/Ferrari | 1m37.449s | 2.505s | 28 |
| 18 | Felipe Nasr | Sauber/Ferrari | 1m37.547s | 2.603s | 26 |
| 19 | Kevin Magnussen | Renault | 1m37.664s | 2.720s | 19 |
| 20 | Romain Grosjean | Haas/Ferrari | 1m37.789s | 2.845s | 25 |
| 21 | Pascal Wehrlein | Manor/Mercedes | 1m37.878s | 2.934s | 34 |
| 22 | Esteban Ocon | Manor/Mercedes | 1m37.990s | 3.046s | 36 |
Result: Formula 1 Malaysian Grand Prix Practice 1 
| Position | Driver | Car | Time | Gap | Laps |
| --- | --- | --- | --- | --- | --- |
| 1 | Nico Rosberg | Mercedes | 1:35.22s | – | 25 |
| 2 | Lewis Hamilton | Mercedes | 1:35.72 | +0.49s | 25 |
| 3 | Kimi Raikkonen | Ferrari | 1:36.31 | +1.08 | 16 |
| 4 | Sebastian Vettel | Ferrari | 1:36.33 | +1.10 | 18 |
| 5 | Fernando Alonso | McLaren/Honda | 1:36.51 | +1.28 | 18 |
| 6 | Daniel Ricciardo | Red Bull/Renault | 1:36.75 | +1.52 | 27 |
| 7 | Max Verstappen | Red Bull/Renault | 1:36.97 | +1.74 | 26 |
| 8 | Nico Hulkenberg | Force India/Mercedes | 1:37.51 | +2.28 | 26 |
| 9 | Sergio Perez | Force India/Mercedes | 1:37.60 | +2.37 | 27 |
| 10 | Jenson Button | McLaren/Honda | 1:37.61 | +2.38 | 20 |
| 11 | Daniil Kvyat | Toro Rosso/Ferrari | 1:37.84 | +2.62 | 29 |
| 12 | Valtteri Bottas | Williams/Mercedes | 1:37.86 | +2.63 | 17 |
| 13 | Romain Grosjean | Haas/Ferrari | 1:37.88 | +2.65 | 22 |
| 14 | Esteban Gutierrez | Haas/Ferrari | 1:37.92 | +2.69 | 20 |
| 15 | Carlos Sainz | Toro Rosso/Ferrari | 1:38.05 | +2.82 | 25 |
| 16 | Felipe Nasr | Sauber/Ferrari | 1:38.18 | +2.95 | 18 |
| 17 | Marcus Ericsson | Sauber/Ferrari | 1:38.31 | +3.08 | 20 |
| 18 | Felipe Massa | Williams/Mercedes | 1:38.33 | +3.11 | 24 |
| 19 | Jolyon Palmer | Renault | 1:39.14 | +3.92 | 23 |
| 20 | Esteban Ocon | Manor/Mercedes | 1:40.03 | +4.80 | 28 |
| 21 | Pascal Wehrlein | Manor/Mercedes | 1:40.62 | +5.40 | 26 |
| 22 | Kevin Magnussen | Renault | – | – | 2 |