Rally Australia retains final round berth for 2017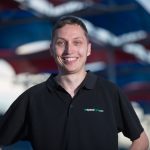 Rally Australia has been confirmed as the final round of next year's World Rally Championship, despite a date for the event having yet to be locked in.
The news arrives following the partial reveal of the 2017 calendar by the FIA's World Motor Sport Council which confirmed dates for the first seven rounds of the championship, beginning with the time honoured Monte Carlo Rally in January.
The timing of the remaining scheduled events in Finland, Germany, Spain, Great Britain and Australia are yet to be finalised.
The partial reveal of the WRC schedule has occurred following the cancellation of last month's Rally China.
WRC organisers are currently in talks with the promoters for the Chinese event to return next year.
The WRC is also looking to add a second new event for 2017 with Poland, the UAE and Turkey under consideration, which has also delayed the full calendar release.
Rally Australia had been lobbying to retain its final round berth after being awarded the (November 17-20) slot for this year's edition.
While its place on the calendar is set in stone, event chairman Ben Rainsford says his team are working to a provisional November 17-19 date, with confirmation expected within the next 10 days.
Rally Australia's date is eagerly awaited by Supercars which plans to schedule its new season finale in Newcastle once the WRC event is confirmed.
"We are pleased to secure the final round," Rainsford told Speedcafe.com.
"But we would like the date to be set as we are mindful of other events going on around Australia like the Australian Rally Championship and Supercars, who are waiting on the World Motor Sport Council to finalise it.
"The WRC promoter is keen to go back to China and they have got a new event they have been developing for next year.
"I think they have been caught out by the timeframe and the difficulties following the cancellation of China this year.
"We have already started to communicate with Destination New South Wales about the possible November 17-19 date.
"We expect the full confirmation from the World Motor Sport Council within the next 10 days."
World Rally Championship 2017 Provisional Calendar
Monte Carlo – January 20-22
Sweden – February 10-12
Mexico – March 10-12
Corsica – April 7-9
Argentina – April 28-30
Portugal – May 19-21
Sardinia – June 9-11
Finland – TBA
Germany – TBA
Spain – TBA
Great Britain – TBA
Australia – TBA
*Two more events are expected to be added to the schedule.