McLaren to replace Williams as Formula E supplier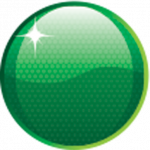 McLaren Applied Technologies has been awarded Formula E's control battery contract for the 2018/19 and 2019/20 seasons.
The company, which is a sister firm to the McLaren F1 team, will replace current supplier Williams Advanced Engineering.
McLaren's batteries will enable drivers to complete a whole race without changing cars under the conditions of the tender laid out by the FIA.
They will also be more powerful, with outputs expected to increase from 170kW to approximately 220kW.
The contract has been limited to two years due to the ongoing rapid development of battery technology.
Williams was among a number of unsuccessful applicants for the contract that also reportedly included Porsche, Renault and Red Bull Technology.
Several Formula E teams already utilise the services of McLaren Applied Technologies, which also supplied the control motor for the category's inaugural season.
The FIA's World Motor Sport Council has also confirmed a revised 12-race 2016/17 Formula E schedule.
| | |
| --- | --- |
| 9 October | Hong Kong* |
| 12 November | Marrakesh |
| 18 February | Buenos Aires |
| 1 April | Mexico City |
| 13 May | Monaco |
| 20 May | Paris |
| 10 June | Berlin |
| 1 July | Brussels* |
| 15 July | New York* |
| 16 July | New York* |
| 29 July | Montreal* |
| 30 July | Montreal* |
*Subject to circuit homologation