F1 stipulates standing starts for wet races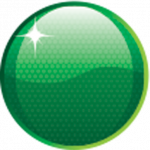 All Formula 1 races will feature standing starts from next season regardless of weather conditions.
The FIA World Motor Sport Council (WMSC) has approved a change of the category's wet weather starting procedures ahead of 2017.
Currently races deemed too wet for a standing start are commenced under the Safety Car, with the field released in single file once conditions improve.
"From 2017, if a Safety Car is deemed to be required for the beginning of a race due to wet weather, a normal standing start will occur once the track is deemed safe to race," read a statement from the WMSC.
"The process will see the Safety Car return to the pit lane and the cars assemble on the grid for the start."
The WMSC also confirmed that a new rule will prevent teams introducing multiple new engines on the same Grand Prix weekend.
Mercedes utilised the loophole at this year's Belgian Grand Prix, ensuring Lewis Hamilton took multiple penalties in order to better position him for the rest of the season.
"During any single event, if a driver introduces more than one of a power unit element that is subject to penalty, only the last element fitted may be used at subsequent events without further penalty," stated the FIA.
"This is to prevent the stockpiling of spare power unit elements."
In another change for 2017, teams will not be able to choose their own selection of tyres for the opening five races due to the deadline occurring before pre-season testing begins.
Pirelli will allocate two sets of the hardest compound, four sets of the medium compound and seven sets of the softest compound to every driver for each of the five events.