FIA throws out Dragon Formula E appeal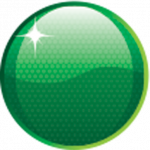 The FIA International Court of Appeal has dismissed a protest by Dragon Racing that had lingered since the final round of the Formula E season in July.
Dragon was beaten by DS Virgin by one point (144-143) in the 2015/2016 Championship following the London decider.
DS Virgin driver Jean-Eric Vergne received two penalties at the London event but still managed to claim third for his team in the standings.
He was slapped with a 50s penalty for using too much energy which dropped him to seventh and was given a further one second penalty for an unsafe release amid the car swaps.
Dragon had argued the penalty should have been more excessive for the unsafe release.
Stan Sport is the only way to watch every round of the Formula E. Click here for all the action streaming ad-free, live and on demand.
The Court, after having heard the parties and examined their submissions, declared the appeals inadmissible, leaving the final positions unchanged.