Malaysian F1 circuit upgrades nine corners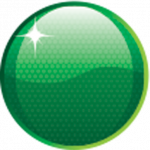 Major upgrades have seen changes to nine corners at the Sepang International Circuit ahead of this weekend's Malaysian F1 Grand Prix.
Changes to the camber of the corners will see more reliance on tyre grip.
The Turn 15 upgrades have been primarily undertaken to avoid rivers of water crossing the track on the entry and exit to the corner in times of heavy downpours.
The off-camber profile is also designed to reduce corner speed and subsequently create more overtaking opportunities.
The resurfacing and upgrading exercise has involved the entire 5.543km track.
Along with Turn 15, other corners which have come in for work are Turns 1, 2, 4, 5, 7, 8, 9 and 12.
Earlier this year the first of major improvements to Sepang saw the track closed for several months in order for resurfacing of the entire circuit to be completed.
Comprehensive renovations will also see the opening of newly built hospitality facilities with the Paddock Chalets replacing temporary buildings, while the South Paddock is completely new.
Sepang's F1 race moves to an October timeslot for the first time under a strategic move to align it closer to the neighboring Singapore Grand Prix which was run on September 18.