Kevin Harvick secures crucial Loudon win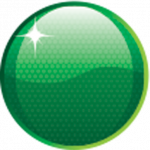 Kevin Harvick has put his NASCAR Sprint Cup challenge firmly back on track with victory at New Hampshire.
After a poor opening race of the Chase last week at Chicagoland, Harvick was in real danger of missing the next phase of NASCAR's playoffs if he had another bad result.
Pulling away from Matt Kenseth after a restart with six laps left in the 300-lap event, Harvick took the win and joined Chicagoland winner Martin Truex Jr. in the Chase's Round of 12.
"One of our main goals this year was to not stress ourselves out so bad," said Harvick.
"I feel like the performance of the car and the things that we're doing are good enough to be competitive, and we just need to not make mistakes and go from there."
Harvick got his opportunity to win the race when Ricky Stenhouse Jr. and Reed Sorenson crashed with nine laps to run to bring out the caution. Although Kenseth raced him hard off the re-start he soon had the clean air out front to score his second win at the track and 34th of his career.
"Man, that worked out really good," said Harvick.
"The car was pretty good on the restarts. Once we got clean air there at the end, it wound up being really good up front. I'm just really proud of our team. They did a great job."
The top eight finishers were all Chase contenders as the fight to stay inside the top-12 heats with the series switching to Dover next week.
The four drivers on the outside looking in are Jamie McMurray, Austin Dillon, Tony Stewart and Chris Buescher, while Kyle Larson holds the 12th place.
VIDEO: Race recap

RESULTS:Bad Boy 300 – New Hampshire Motor Speedway
| | | | | | | | | | |
| --- | --- | --- | --- | --- | --- | --- | --- | --- | --- |
| POS. | CAR # | DRIVER | MAKE | START | LAPS | LAPS LED | FINAL STATUS | POINTS | BONUS POINTS |
| 1 | 4 | Kevin Harvick | Chevrolet | 19 | 300 | 8 | Running | 44 | 4 |
| 2 | 20 | Matt Kenseth | Toyota | 8 | 300 | 105 | Running | 40 | 1 |
| 3 | 18 | Kyle Busch | Toyota | 12 | 300 | 3 | Running | 39 | 1 |
| 4 | 2 | Brad Keselowski | Ford | 11 | 300 | 2 | Running | 38 | 1 |
| 5 | 41 | Kurt Busch | Chevrolet | 13 | 300 | 0 | Running | 36 | 0 |
| 6 | 19 | Carl Edwards | Toyota | 1 | 300 | 31 | Running | 36 | 1 |
| 7 | 78 | Martin Truex Jr | Toyota | 2 | 300 | 141 | Running | 36 | 2 |
| 8 | 48 | Jimmie Johnson | Chevrolet | 4 | 300 | 0 | Running | 33 | 0 |
| 9 | 5 | Kasey Kahne | Chevrolet | 9 | 300 | 0 | Running | 32 | 0 |
| 10 | 42 | Kyle Larson | Chevrolet | 6 | 300 | 0 | Running | 31 | 0 |
| 11 | 22 | Joey Logano | Ford | 15 | 300 | 0 | Running | 30 | 0 |
| 12 | 21 | Ryan Blaney | Ford | 16 | 300 | 0 | Running | 29 | 0 |
| 13 | 24 | Chase Elliott | Chevrolet | 10 | 300 | 1 | Running | 29 | 1 |
| 14 | 88 | Alex Bowman | Chevrolet | 18 | 300 | 0 | Running | 0 | 0 |
| 15 | 11 | Denny Hamlin | Toyota | 5 | 300 | 0 | Running | 26 | 0 |
| 16 | 3 | Austin Dillon | Chevrolet | 29 | 300 | 0 | Running | 25 | 0 |
| 17 | 43 | Aric Almirola | Ford | 26 | 300 | 0 | Running | 24 | 0 |
| 18 | 10 | Danica Patrick | Chevrolet | 24 | 300 | 9 | Running | 24 | 1 |
| 19 | 1 | Jamie McMurray | Chevrolet | 7 | 300 | 0 | Running | 22 | 0 |
| 20 | 31 | Ryan Newman | Chevrolet | 3 | 300 | 0 | Running | 21 | 0 |
| 21 | 47 | AJ Allmendinger | Chevrolet | 17 | 300 | 0 | Running | 20 | 0 |
| 22 | 15 | Clint Bowyer | Chevrolet | 37 | 300 | 0 | Running | 19 | 0 |
| 23 | 14 | Tony Stewart | Chevrolet | 22 | 299 | 0 | Running | 18 | 0 |
| 24 | 17 | Ricky Stenhouse Jr | Ford | 21 | 299 | 0 | Running | 17 | 0 |
| 25 | 27 | Paul Menard | Chevrolet | 14 | 299 | 0 | Running | 16 | 0 |
| 26 | 95 | Michael McDowell | Chevrolet | 20 | 298 | 0 | Running | 15 | 0 |
| 27 | 13 | Casey Mears | Chevrolet | 31 | 298 | 0 | Running | 14 | 0 |
| 28 | 83 | Matt DiBenedetto | Toyota | 33 | 298 | 0 | Running | 13 | 0 |
| 29 | 38 | Landon Cassill | Ford | 34 | 298 | 0 | Running | 12 | 0 |
| 30 | 34 | Chris Buescher | Ford | 28 | 298 | 0 | Running | 11 | 0 |
| 31 | 44 | Brian Scott | Ford | 25 | 298 | 0 | Running | 10 | 0 |
| 32 | 23 | David Ragan | Toyota | 23 | 297 | 0 | Running | 9 | 0 |
| 33 | 16 | Greg Biffle | Ford | 32 | 297 | 0 | Running | 8 | 0 |
| 34 | 7 | Regan Smith | Chevrolet | 30 | 297 | 0 | Running | 7 | 0 |
| 35 | 98 | Cole Whitt | Chevrolet | 36 | 294 | 0 | Running | 6 | 0 |
| 36 | 55 | Reed Sorenson | Toyota | 38 | 293 | 0 | Running | 5 | 0 |
| 37 | 32 | Jeffrey Earnhardt | Ford | 40 | 290 | 0 | Running | 4 | 0 |
| 38 | 6 | Trevor Bayne | Ford | 27 | 282 | 0 | Accident | 3 | 0 |
| 39 | 30 | Josh Wise | Chevrolet | 39 | 268 | 0 | Running | 2 | 0 |
| 40 | 46 | Michael Annett | Chevrolet | 35 | 236 | 0 | Steering | 1 | 0 |
STANDINGS
| | | | | | | | | |
| --- | --- | --- | --- | --- | --- | --- | --- | --- |
| POS | DRIVER | POINTS | BEHIND | STARTS | WINS | TOP 5 | TOP 10 | DNF |
| 1 | Brad Keselowski | 2087 | Leader | 28 | 4 | 14 | 19 | 0 |
| 2 | Martin Truex Jr | 2086 | –1 | 28 | 3 | 6 | 14 | 1 |
| 3 | Kyle Busch | 2085 | –2 | 28 | 4 | 12 | 18 | 5 |
| 4 | Matt Kenseth | 2078 | –9 | 28 | 2 | 5 | 13 | 4 |
| 5 | Joey Logano | 2073 | –14 | 28 | 1 | 11 | 19 | 3 |
| 6 | Kevin Harvick | 2071 | –16 | 28 | 3 | 14 | 22 | 2 |
| 7 | Denny Hamlin | 2071 | –16 | 28 | 3 | 10 | 16 | 3 |
| 8 | Jimmie Johnson | 2070 | –17 | 28 | 2 | 7 | 11 | 4 |
| 9 | Chase Elliott | 2068 | –19 | 28 | 0 | 8 | 14 | 1 |
| 10 | Carl Edwards | 2068 | –19 | 28 | 2 | 7 | 16 | 5 |
| 11 | Kurt Busch | 2067 | –20 | 28 | 1 | 7 | 18 | 2 |
| 12 | Kyle Larson | 2057 | –30 | 28 | 1 | 7 | 11 | 2 |
| 13 | Jamie McMurray | 2052 | –35 | 28 | 0 | 1 | 9 | 1 |
| 14 | Austin Dillon | 2052 | –35 | 28 | 0 | 4 | 10 | 1 |
| 15 | Tony Stewart | 2046 | –41 | 20 | 1 | 5 | 7 | 4 |
| 16 | Chris Buescher | 2027 | –60 | 28 | 1 | 2 | 2 | 4 |
| 17 | Kasey Kahne | 699 | –1388 | 28 | 0 | 2 | 10 | 1 |
| 18 | Ryan Newman | 676 | –1411 | 28 | 0 | 1 | 8 | 2 |
| 19 | Ryan Blaney | 642 | –1445 | 28 | 0 | 3 | 8 | 2 |
| 20 | AJ Allmendinger | 627 | –1460 | 28 | 0 | 2 | 5 | 3 |
| 21 | Ricky Stenhouse Jr | 607 | –1480 | 28 | 0 | 3 | 5 | 3 |
| 22 | Trevor Bayne | 607 | –1480 | 28 | 0 | 2 | 5 | 2 |
| 23 | Danica Patrick | 534 | –1553 | 28 | 0 | 0 | 0 | 3 |
| 24 | Greg Biffle | 518 | –1569 | 28 | 0 | 1 | 3 | 6 |
| 25 | Paul Menard | 516 | –1571 | 28 | 0 | 0 | 2 | 5 |
| 26 | Aric Almirola | 488 | –1599 | 28 | 0 | 0 | 0 | 5 |
| 27 | Clint Bowyer | 484 | –1603 | 28 | 0 | 0 | 3 | 2 |
| 28 | Dale Earnhardt Jr | 461 | –1626 | 18 | 0 | 5 | 6 | 4 |
| 29 | Casey Mears | 451 | –1636 | 28 | 0 | 0 | 0 | 0 |
| 30 | Landon Cassill | 397 | –1690 | 28 | 0 | 0 | 0 | 1 |
| 31 | David Ragan | 369 | –1718 | 28 | 0 | 0 | 0 | 5 |
| 32 | Regan Smith | 350 | –1737 | 27 | 0 | 1 | 2 | 5 |
| 33 | Michael McDowell | 350 | –1737 | 24 | 0 | 0 | 1 | 2 |
| 34 | Brian Scott | 332 | –1755 | 28 | 0 | 0 | 0 | 5 |
| 35 | Matt DiBenedetto | 286 | –1801 | 28 | 0 | 0 | 1 | 9 |
| 36 | Cole Whitt | 254 | –1833 | 24 | 0 | 0 | 0 | 5 |
| 37 | Michael Annett | 242 | –1845 | 27 | 0 | 0 | 0 | 4 |
| 38 | Jeff Gordon | 151 | –1936 | 6 | 0 | 0 | 0 | 0 |
| 39 | Josh Wise | 151 | –1936 | 24 | 0 | 0 | 0 | 5 |
| 40 | Reed Sorenson | 145 | –1942 | 20 | 0 | 0 | 0 | 4 |
| 41 | Jeffrey Earnhardt | 99 | –1988 | 15 | 0 | 0 | 0 | 2 |
| 42 | Brian Vickers | 86 | –2001 | 5 | 0 | 0 | 1 | 1 |
| 43 | Bobby Labonte | 51 | –2036 | 3 | 0 | 0 | 0 | 0 |
| 44 | David Gilliland | 46 | –2041 | 2 | 0 | 0 | 0 | 0 |
| 45 | Michael Waltrip | 42 | –2045 | 2 | 0 | 0 | 0 | 0 |
| 46 | Boris Said | 17 | –2070 | 1 | 0 | 0 | 0 | 0 |
| 47 | Patrick Carpentier | 11 | –2076 | 2 | 0 | 0 | 0 | 0 |
| 48 | Eddie MacDonald | 5 | –2082 | 1 | 0 | 0 | 0 | 0 |
| 49 | Alex Kennedy | 5 | –2082 | 1 | 0 | 0 | 0 | 1 |
| 50 | Robert Richardson | 3 | –2084 | 1 | 0 | 0 | 0 | 1 |
| 51 | Alex Bowman | 0 | –2087 | 4 | 0 | 0 | 1 | 0 |
| 52 | Ty Dillon | 0 | –2087 | 9 | 0 | 0 | 0 | 0 |
| 53 | Dylan Lupton | 0 | –2087 | 2 | 0 | 0 | 0 | 0 |
| 54 | Jeb Burton | 0 | –2087 | 2 | 0 | 0 | 0 | 0 |
| 55 | Joey Gase | 0 | –2087 | 4 | 0 | 0 | 0 | 0 |
| 56 | Ryan Ellis | 0 | –2087 | 3 | 0 | 0 | 0 | 0 |
| 57 | Justin Allgaier | 0 | –2087 | 1 | 0 | 0 | 0 | 1 |
| 58 | Cody Ware | 0 | –2087 | 0 | 0 | 0 | 0 | 0 |