Jack Doohan wins Australian Kart Championship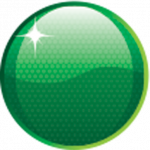 Jack Doohan has secured enough points in the opening day of competition at the final round of the Australian Kart Championship to be confirmed as Champion-elect in the elite junior KA2 category in Melbourne.
The son of five time World Motorcycle Champion – Mick – had a huge lead coming into the weekend after winning three of the four rounds conducted so far this season. Whilst not having the outright pace of some around him, heat racing points delivered him enough to be uncatchable – pending getting through Sunday's races without penalty or technical infringement.
Three other Champions-elect were crowned during the course of the day, the first being Scott Sorenson in KA1.
Queenslander Sorenson confirmed an unbeatable lead in the Australian-produced Arrow chassis after steering his kart to pole position. He went on to win the two heats held throughout the day.
Another Queenslander in Brendan Nelson built an unbeatable lead during the first heat of the TaG 125 category to secure his third Australian Title, while Team CRG driver, Kai Allen did enough during heat racing to be the new Cadet 12 Champion.
During Sunday's heats and finals there is all to play for.
17-time Australian Champion, David Sera has built a 24 point buffer in the elite KZ2 Championship, however Dutchman, Marijn Kremers – who earlier this month took his (Daniel) Ricciardo Kart to 10th in the World Championship in Sweden still has a chance to close in with two heats and a final remaining.
The X30 category is the tightest of the classes at the Championship with 10 points separating Queenslander Adam Mercer and defending Champion Daniel Rochford. Both drivers leapfrogged Kremers – who is doing two classes for former Supercars and Carrera Cup driver, Michael Patrizi's Patrizicorse outfit.
Local Matt McLean holds a seven point lead in the KA3 Championship over last round Jayco Formula 4 Championship debutante Cody Donald.
In the KA4 Junior category, Sydney-sider Benito Montalbano has opened his Title lead to 25 points, while Ryan Tomsett is on the cusp of becoming the youngest Australian Karting Champion in history in the Cadet 9 class, holding a 31 point advantage.
Every race of the final day of the Australian Kart Championship presented by Jayco and Castrol EDGE will be livestreamed on Karting.net.au and Speedcafe.com before the Champions crowned on Sunday night at Etihad Stadium.