Charlotte rioters target NASCAR Hall of Fame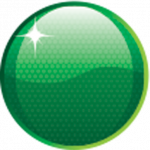 The NASCAR Hall of Fame building and NASCAR Tower in downtown Charlotte have been damaged after violent demonstrations in the North Carolina city.
Tensions simmered over on the streets of Charlotte in the wake of the fatal police shooting of Keith Lamont Scott earlier in the week.
The Hall of Fame is located close to the centre of the protests and while windows were smashed with projectiles that included a street sign, no looting of exhibits inside the building has been reported.
A statement by the Charlotte Regional Visitors Authority, which manages the Hall of Fame venue among other buildings in the area, said damage to the buildings was being assessed but the incident would not affect operation during normal business hours.
"The last 48 hours have been a difficult time for the Charlotte community," the CRVA statement said.
"While the NASCAR Hall of Fame did experience damage to an exterior window during last night's events, the exhibits and artifacts housed in the venue remain intact.
"There was a breach that took place at one of our tenant spaces, Buffalo Wild Wings, restaurant.
"We are operating under normal business hours today and will continue to work with the City and CMPD to monitor the latest developments."