Atkinson continues Global Rallycross campaign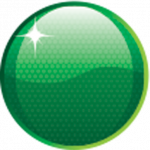 Former WRC factory driver Chris Atkinson is confirmed for the final round of the Red Bull Global Rallycross Championship as Subaru Rally Team USA announces a three-car expansion at the San Pedro event.
The double-header meeting in Los Angeles on October 8-9 will see Atkinson and David Higgins joined by Japanese rallying superstar Toshi Arai.
Atkinson made his debut in the Atlantic City race last month before backing up with a solid sixth in the final of last weekend's race Seattle.
"I've really enjoyed working with the Subaru team this year and getting my seat time in GRC," Atkinson said.
"It's been fun and challenging so far, and now with a few races completed with the Subaru team, I know we can fight at the front in LA."
Like Atkinson, Arai is a former Subaru World Rally Team driver, and is looking forward to joining the attack.
"I'm very excited to work with Subaru Rally Team USA and compete behind the wheel of a 600bhp WRX STi Rallycross car," Arai said.
"I've kept a close watch on Red Bull GRC so I really look forward to the opportunity Subaru has offered me to race in the series."