Apple linked to McLaren Formula 1 takeover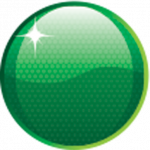 McLaren has denied reports linking the Formula 1 team to a potential takeover by technology giant Apple.
British newspaper The Financial Times reports that Apple has started negotiations with the McLaren Technology Group that could result in a full takeover or a strategic investment in the firm.
The newspaper claims the potential deal could see Apple purchase the Woking operation for £1.5 billion (AUD$1.7 billion) as the firm looks to enter the automotive market.
McLaren has since moved to distanced itself from suggestions that Apple is involved in talks to invest in the squad.
"We can confirm that McLaren is not in discussion with Apple in respect of any potential investment," said a spokesman from the team.
"As you would expect, the nature of our brand means we regularly have confidential conversations with a wide range of parties, but we keep them confidential."
Apple had previously been linked to the sale of Formula 1's commercial rights prior to Liberty Media's buyout.