Bumper GT field building for Bathurst 12 Hour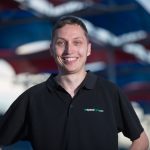 More than 50 entries have already been lodged for next year's Bathurst 12 Hour, organisers have confirmed.
The Mount Panorama endurance classic has announced it has received entries from Australia, America, Europe and Asia with 16 manufacturers to be represented at the February 3-5 event.
The GT3 grid is set to eclipse this year's entry with more than 30 cars already confirmed, headlined by an expanded two-car factory effort from 2015 winners Nissan.
The Japanese marque will also be represented by two privately owned GT-R GT3s run by Hobson Motorsport/Wall Racing.
BMW's new M6 GT3 will feature in the race for the first time following the news of BMW Team SRM's two-car attack. A third is hoped to be fielded by MARC GT.
The Ferrari 488 GT3 will also take its Bathurst 12 Hour debut in the hands of Maranello Motorsport with Finnish GT ace Toni Vilander already confirmed to drive.
As reported this morning Audi Customer Racing Australia will field six R8 GT3s, while the factory M-Sport Bentleys are set for a return.
Porsche and Lamborghini representation will meanwhile be led by Walkinshaw Racing and Trofeo Motorsport respectively.
"The entry list is always reasonably fluid at this stage of the year and will undoubtedly change before the end of the year as people finalise their plans, but we are obviously very pleased with the reaction so far," said event director John Casey.
"The recent announcements from manufacturers and private teams entering the race shows how strong the appeal of this race has become.
"Manufacturers like Ferrari, Nissan and BMW see it as a great platform to showcase their brand while private teams like Hobson Motorsport know they can compete for outright or a class victory in competitive machinery."
Organisers have been encouraged by the take up for the Class C GT4 class which is expected to provide a record entry.
Meanwhile, local operation MARC Cars is expected to field a fleet of its bespoke V8 powered sedans to contest the Invitational Class.
"We are also extremely pleased to see GT4 starting to gain momentum in Australia with six cars already entered in the class," added Casey.
"There has been several others talking to us about running so that category should be very strong.
"The mix of machinery is already very exciting and should be even better by the time entries close this December."
A full entry list will be announced nearer the event with entries set to close on December 16.