Simon Pagenaud secures maiden IndyCar title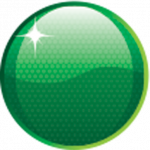 Simon Pagenaud capped a career defining season by winning his maiden Verizon IndyCar Series title in an anti-climatic finale at Sonoma.
Pagenaud's only threat to the crown, Will Power, was cursed with a clutch control unit issue, snuffing out his chances on lap 37 of 85.
The problem which prevented a gear being selected, extinguished Power's hopes of victory and any chance he had of adding another crown to his 2014 series-winning effort.
Frenchman Pagenaud put in the perfect race to beat Graham Rahal (Rahal/Letterman/Lanigan Racing) with Team Penske's Juan Montoya third, ensuring he clasped his hands on the Astor Cup in convincing style.
 "I think I will realise tomorrow (what he's achieved). (there's) So much emotion right now to be honest," Pagenaud, who led 76 laps, said.
Stan Sport is the only way to watch every round of the INDYCAR SERIES. Click here for all the action streaming ad-free, live and on demand.
"My whole career has been about today and getting to this level. When you can perform at 100 percent under pressure like this, it is amazing."
Power was eventually released back into the action after the crew fixed the electronic problem but he had lost eight laps in the process, eventually classified in 20th.
Pagenaud, who claimed his fifth win of the season and became the ninth IndyCar champion for Roger Penske in its 50th year, carried out a clinical performance that was not in any way diluted by Power's ill fortune as he completed absolute domination at the Californian venue.
After going into the decider with a 43-point advantage, the 32-year-old ended 127 points clear of Power with Castroneves completing a trifecta for Penske drivers in the series.
Ryan Hunter-Reay, who has signed an extension with Andretti Autosport to 2020, finished fourth ahead of Alex Rossi (Andretti-Herta) who was crowned rookie-of-the-year, Josef Newgarden (Ed Carpenter Racing) and Helio Castroneves (Team Penske).
Pagenaud moved out in the early laps to a clear lead over Castroneves and Power, who lost ground in the first stint on the red tyres.
Power was the first to pit after 15 laps with Pagenaud covering off a lap later as the Frenchman rejoined in front while his pursuer leaped Castroneves for second.
Schmidt-Peterson driver James Hinchcliffe charged from 20th to 13th in the opening 10 laps before finishing 12th.
Outgoing four-times series champ Scott Dixon finished 17th in the final race which will see sponsor Target depart the Ganassi team after a 27-year partnership.
Dixon had to stop mid-race to replace his earplugs and was the last of the runners classified on the lead lap.
See below for full results
| | | | | | | | | | | | | |
| --- | --- | --- | --- | --- | --- | --- | --- | --- | --- | --- | --- | --- |
| Pos | SP | Car | Driver | C/A/E/T | Lap | Laps Down | Time Down | Pit Stops | Elapsed Time | Avg Speed | Pts | Running/Reason Out |
| 1 | 1 | 22 | Simon Pagenaud | D/C/C/F | 85 | 0 | –.—- | 3 | 02:00:12.9424 | 101.181 | 104 | Running |
| 2 | 5 | 15 | Graham Rahal | D/H/H/F | 85 | 0 | 3.2523 | 3 | 02:00:16.1947 | 101.135 | 81 | Running |
| 3 | 3 | 2 | Juan Montoya | D/C/C/F | 85 | 0 | 18.0157 | 3 | 02:00:30.9581 | 100.929 | 70 | Running |
| 4 | 6 | 28 | Ryan Hunter-Reay | D/H/H/F | 85 | 0 | 29.7224 | 3 | 02:00:42.6648 | 100.765 | 64 | Running |
| 5 | 8 | 98 | Alex Rossi(r) | D/H/H/F | 85 | 0 | 30.6649 | 3 | 02:00:43.6073 | 100.752 | 60 | Running |
| 6 | 10 | 21 | Josef Newgarden | D/C/C/F | 85 | 0 | 32.2754 | 3 | 02:00:45.2178 | 100.730 | 56 | Running |
| 7 | 2 | 3 | Helio Castroneves | D/C/C/F | 85 | 0 | 32.8490 | 4 | 02:00:45.7914 | 100.722 | 53 | Running |
| 8 | 14 | 27 | Marco Andretti | D/H/H/F | 85 | 0 | 34.3002 | 3 | 02:00:47.2426 | 100.702 | 48 | Running |
| 9 | 12 | 83 | Charlie Kimball | D/C/C/F | 85 | 0 | 34.9353 | 4 | 02:00:47.8777 | 100.693 | 44 | Running |
| 10 | 9 | 11 | Sebastien Bourdais | D/C/C/F | 85 | 0 | 43.8965 | 3 | 02:00:56.8389 | 100.569 | 40 | Running |
| 11 | 11 | 7 | Mikhail Aleshin | D/H/H/F | 85 | 0 | 49.3242 | 4 | 02:01:02.2666 | 100.493 | 38 | Running |
| 12 | 20 | 5 | James Hinchcliffe | D/H/H/F | 85 | 0 | 51.1304 | 3 | 02:01:04.0728 | 100.468 | 36 | Running |
| 13 | 13 | 10 | Tony Kanaan | D/C/C/F | 85 | 0 | 52.1792 | 4 | 02:01:05.1216 | 100.454 | 34 | Running |
| 14 | 15 | 14 | Takuma Sato | D/H/H/F | 85 | 0 | 52.6331 | 4 | 02:01:05.5755 | 100.448 | 32 | Running |
| 15 | 16 | 26 | Carlos Munoz | D/H/H/F | 85 | 0 | 56.6756 | 4 | 02:01:09.6180 | 100.392 | 30 | Running |
| 16 | 18 | 8 | Max Chilton(r) | D/C/C/F | 85 | 0 | 1:09.2581 | 5 | 02:01:22.2005 | 100.218 | 28 | Running |
| 17 | 7 | 9 | Scott Dixon | D/C/C/F | 85 | 0 | 1:21.1112 | 5 | 02:01:34.0536 | 100.055 | 26 | Running |
| 18 | 17 | 41 | Jack Hawksworth | D/H/H/F | 84 | 1 | – | 6 | 02:00:33.2952 | 99.709 | 24 | Running |
| 19 | 22 | 19 | RC Enerson(r) | D/H/H/F | 84 | 1 | – | 5 | 02:01:31.2600 | 98.916 | 22 | Running |
| 20 | 4 | 12 | Will Power | D/C/C/F | 77 | 8 | – | 3 | 02:01:11.5582 | 90.919 | 20 | Running |
| 21 | 21 | 18 | Conor Daly(r) | D/H/H/F | 36 | 49 | – | 3 | 00:56:33.9000 | 91.074 | 18 | Mechanical |
| 22 | 19 | 20 | Spencer Pigot(r) | D/C/C/F | 35 | 50 | – | 2 | 00:49:14.6307 | 101.708 | 16 | Mechanical |
Final points standings
| | | |
| --- | --- | --- |
| 1 | Simon Pagenaud | 659 |
| 2 | Will Power | 532 |
| 3 | Helio Castroneves | 504 |
| 4 | Josef Newgarden | 502 |
| 5 | Graham Rahal | 484 |
| 6 | Scott Dixon | 477 |
| 7 | Tony Kanaan | 461 |
| 8 | Juan Pablo Montoya | 433 |
| 9 | Charlie Kimball | 433 |
| 10 | Carlos Munoz | 432 |
| 11 | Alexander Rossi | 430 |
| 12 | Ryan Hunter-Reay | 428 |
| 13 | James Hinchcliffe | 416 |
| 14 | Sebastien Bourdais | 404 |
| 15 | Mikhail Aleshin | 347 |
| 16 | Marco Andretti | 339 |
| 17 | Takuma Sato | 320 |
| 18 | Conor Daly | 313 |
| 19 | Max Chilton | 267 |
| 20 | Jack Hawksworth | 229 |
| 21 | Spencer Pigot | 165 |
| 22 | Gabby Chaves | 121 |
| 23 | J.R. Hildebrand | 84 |
| 24 | Oriol Servia | 72 |
| 25 | Ed Carpenter | 67 |
| 26 | Luca Filippi | 61 |
| 27 | R.C. Enerson | 55 |
| 28 | Townsend Bell | 55 |
| 29 | Pippa Mann | 46 |
| 30 | Matthew Brabham | 37 |
| 31 | Alex Tagliani | 35 |
| 32 | Sage Karam | 22 |
| 33 | Bryan Clauson | 21 |
| 34 | Stefan Wilson | 14 |
| 35 | Buddy Lazier | 12 |