Campbell controls second Carrera Cup heat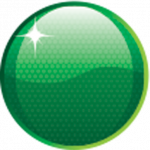 Matt Campbell has scored his second straight win of the weekend in Carrera Cup, after a controlled race this afternoon at Sandown.
Unlike this morning's first race when he slipped to second off the start; Race 2 saw him make the most of pole position to lead Nick McBride into Turn 1.
Behind, Tag Heuer Carrera Challenge driver Stephen Grove got loose and collided with Ash Walsh.
Walsh's damage was not too severe, but he was stranded off the road, forcing the deployment of the Safety Car.
Upon the restart Campbell got the jump, while Alex Davison slipped through on Nick McBride and Steve Richards did the same on David Wall for fourth place.
Garth Walden found himself off the circuit when James Abela cut across him after losing grip.
No such dramas for Campbell who went through to take the chequered flag and is eyeing a clean-sweep in tomorrow's final race.
In the Tag Heuer Carrera Challenge, Tony Bates narrowly avoided the opening lap incident with fellow semi-professional driver Stephen Grove to take the category win to also back up his victory earlier today.
The final race of the Carrera Cup will be just after midday on Sunday.
VIDEO:Campbell and Bates speak after Race 2

RESULTS: Race 2 – Carrera Cup : Sandown Raceway
| | | | | |
| --- | --- | --- | --- | --- |
| Pos | No | Name | Sponsor | Class |
| 1 | 7 | Matt Campbell |  Nuveau Constructions / Phase 8 |  P |
| 2 | 25 | Alex Davison |  Wilson Parking |  P |
| 3 | 77 | Nick McBride |  Bob Jane T-Marts |  P |
| 4 | 12 | Steven Richards |  Laser Plumbing and Electrical |  P |
| 5 | 38 | David Wall |  Wilson Security |  P |
| 6 | 8 | Dean Fiore |  Saint/Porsche Centre Melbourne |  P |
| 7 | 45 | Duvashen Padayachee |  Darrell Lea STIX |  P |
| 8 | 88 | Dylan O'Keeffe |  Allstar Equipment / Dexion Sup |  P |
| 9 | 54 | James Abela |  Horsley Park Gunshop |  P |
| 10 | 24 | Tony Bates |  Moveitnet / A.F.S |  C |
| 11 | 21 | Garth Walden |  CIP/GWR |  P |
| 12 | 9 | Marc Cini |  Hallmarc |  C |
| 13 | 13 | James Bergmuller |  pricepressure.com.au |  C |
| 14 | 39 | Adrian Mastronardo |  Veritas Porperty Group |  C |
| 15 | 4 | Stephen Grove |  Grove Hire |  C |
| 16 | 56 | Shane Smollen |  McGrath Estate Agents |  C |
| DNF | 777 | Ash Walsh |  Bob Jane T-Marts / Infants Fri |  P |
| DNF | 26 | Michael |  Copyworld |  P |