VIDEO: Ricciardo explains 'shoey' celebration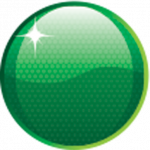 Daniel Ricciardo has explained the origins of his 'shoey' podium celebration during a press conference ahead of this weekend's Singapore Grand Prix.
The Red Bull driver introduced the bizarre move of drinking champagne from his race boot to the Formula 1 paddock at the German Grand Prix in July.
The 27-year-old even persuaded countryman Mark Webber to continue the tradition ahead of interviews on the podium at the Belgian Grand Prix.
Ricciardo says the celebration originates from the Australian surfing scene through a group of surfers known as the 'Mad Hueys'.
The 'shoey' first came to light in motorsport through V8 Utes racer Ryal Harris before Supercars driver David Reynolds copied the move after winning in Darwin last year.
Since then Aussie MotoGP star Jack Miller continued the tradition of drinking champagne from his race boot after victory at Assen.
Nine-time world champion Valentino Rossi is the latest to mimic the move at Misano last weekend.
"It basically comes from a few Aussies called the Mad Hueys," Ricciardo said during Thursday's Drivers' Press Conference in Singapore.
"They basically travel the world fishing and surfing and they like to drink a lot of beer – so that's where the shoey began.
"Jack Miller knows some of the Huey guys so when he got his (MotoGP) win in Assen, I suspected he was going to do it – I just thought I'd keep the Australian tradition going.
"I saw Valentino (Rossi)'s now got in on the act. It's just a bit of fun and everyone's enjoying it."
Ricciardo has singled out Sunday's race at the Marina Bay Circuit as his best shot yet to score his fourth career F1 win.
VIDEO: Ricciardo explains 'shoey' celebration
Where do you hope to finish this weekend, @danielricciardo?

🤔 💬 😂 #SingaporeGP 🇸🇬 #F1NightRace pic.twitter.com/naRmIplVxE — Formula 1 (@F1) September 15, 2016