Le Brocq stars in Dunlop Series practice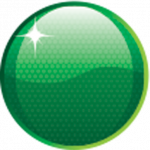 Jack Le Brocq emerged fastest in Dunlop Series practice after a frantic finish to the second session at Sandown Raceway.
The Prodrive Racing Australia driver saved his best until the dying seconds of the final 40 minute hit out as he posted a 1:09.77s effort to edge Todd Hazelwood by 0.17s.
Times tumbled as the session entered the final five minutes with Le Brocq, Hazelwood, Garry Jacobson and Richard Muscat all enjoying spells at the top of the times.
Hazelwood (Holden Commodre VF) appeared to have done enough to end the day quickest, only to be denied by last gasp effort from Le Brocq (Ford Falcon FG X).
Eggleston Motorsport's Paul Dumbrell (Holden Commodore VE) was among a group of drivers to improve late in the running, as he jumped to third, having spent much of the session outside the top 10.
Team-mate Taz Douglas followed in Dumbrell's footsteps by slotting into fourth ahead of Muscat, who was fastest with three minutes remaining.
Brad Jones Racing's Macauley Jones secured sixth on his final run, while Jacobson dropped to seventh as the chequered flag flew.
Andrew Jones, James Golding, who topped Practice 1, and Anton De Pasquale rounded out the top 10.
Teenager Alex Rullo ran as high as fourth before sliding to 11th at the flag.
Erebus Motorsport co-driver Shae Davies ended practice in the wall at Turn 4 after misjudging his entry to the corner.
Davies, who held top spot with eight minutes remaining, finished the session in 12th spot.
Returning Dunlop Series driver Chelsea Angelo was 22nd on her debut for Matt White Motorsport.
Both 40 minute sessions were littered with incidents.
The most notable being a mechanical issue for Macauley Jones and an off for Matt Chahda at Turn 1, which brought out the red flags in Practice 1 and Practice 2 respectively.
Golding, Le Brocq, Dumbrell, Davies, A Jones and M Jones will contest the Dunlop Series and Supercars' Sandown 500 this weekend.
The Dunlop Series field returns for a 20 minute qualifying session at 0935 on Saturday ahead of two 22 lap races.
Result: Dunlop Series Combined Practice Times 
| | | | | | |
| --- | --- | --- | --- | --- | --- |
| 1 | GoGetta Racing | Jack Le Brocq | Ford Falcon FG/X | 1:09.77 | |
| 2 | iSEEK Communications | Todd Hazelwood | Holden Commodore VF | 1:09.94 | 00.16 |
| 3 | Eggleston Motorsport | Paul Dumbrell | Holden Commodore VE2 | 1:10.21 | 00.44 |
| 4 | Eggleston Motorsport | Taz Douglas | Holden Commodore VE2 | 1:10.22 | 00.44 |
| 5 | Wilson Security PAYCE GRM | Richard Muscat | Holden Commodore VF | 1:10.32 | 00.54 |
| 6 | PAYCE | Macauley Jones | Holden Commodore VF | 1:10.32 | 00.55 |
| 7 | Challenger Valve Racing | Garry Jacobson | Ford Falcon FG/X | 1:10.33 | 00.55 |
| 8 | Alliance Truck Parts Racing | Andrew Jones | Holden Commodore VF | 1:10.47 | 00.69 |
| 9 | Wilson Security PAYCE GRM | James Golding | Holden Commodore VF | 1:10.53 | 00.75 |
| 10 | Paul Morris Motrosports | Anton de Pasquale | Ford Falcon FG | 1:10.54 | 00.76 |
| 11 | Castrol Racing/Performance West | Alex Rullo | Holden Commodore VF | 1:10.56 | 00.78 |
| 12 | DavBridge Constructions /MWM | Shae Davies | Ford Falcon FG | 1:10.66 | 00.88 |
| 13 | Auto One | Adam Marjoram | Ford Falcon FG | 1:10.82 | 01.05 |
| 14 | Wynn's Racing | Josh Kean | Holden Commodore VF | 1:10.83 | 01.05 |
| 15 | LMF Constructions | Marcus Zukanovic | Ford Falcon FG | 1:10.86 | 01.09 |
| 16 | Kostecki Brothers Racing | Jake Kostecki | Holden Commodore VF | 1:10.92 | 01.15 |
| 17 | Cavalier Homes | Matthew Chahda | Ford Falcon FG | 1:11.52 | 01.74 |
| 18 | Middy's Electrical /MWM | Bryce Fullwood | Ford Falcon FG | 1:11.53 | 01.75 |
| 19 | Kostecki Brothers Racing | Kurt Kostecki | Holden Commodore VF | 1:11.56 | 01.78 |
| 20 | Team Caltex | Renee Gracie | Ford Falcon FG | 1:11.69 | 01.92 |
| 21 | Eggleston Motorsport | Liam McAdam | Holden Commodore VE2 | 1:11.71 | 01.93 |
| 22 | Wilson Medic One / MWM | Chelsea Angelo | Ford Falcon FG | 1:11.77 | 01.99 |
| 23 | STR Towing Equipment | Mathew Palmer | Ford Falcon FG | 1:12.52 | 02.74 |