Fifth-straight pole for Campbell in Carrera Cup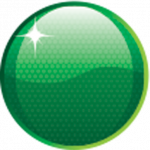 Matt Campbell has continued his stunning Carrera Cup form with his fifth-straight pole position ahead of this weekend's sixth round at Sandown.
The championship leader, and winner of all races at the most recent event at Sydney Motorsport Park, Campbell set a new qualifying record in his 911 with a time of 1:09.6782, bettering his mark from last year by just under three-tenths of a second.
Campbell, along with Steve Richards, Ash Walsh, Dean Fiore and David Wall are all pulling double-duty with the V8 Supercars. Campbell is the only one who is making his debut in the Sandown 500.
Second-fastest was championship contender Nick McBride, with the second row set to be occupied by Richards and Michael Almond.
The cooler conditions and slippery track brought a number of cars unstuck, with Walsh damaging the rear wing of his Porsche in the turn 2/3 complex. Plenty of others ran through Turn 1 as they chased a fast qualifying time.
Tony Bates was fastest in the Tag Heuer Carrera Challenge with fellow semi-professional class title contender Shane Smollen the next best.
This weekend's Carrera Cup round features two races tomorrow with the final race on Sunday.
VIDEO: Campbell and Bates speak after qualifying

QUALIFYING: Carrera Cup – Sandown Raceway
| | | | | | | |
| --- | --- | --- | --- | --- | --- | --- |
| Pos | No. | Driver | Team | Time | Gap | Class |
| 1 | 7 | Matt Campbell | Nuveau Constructions / Phase 8 | 1:09.6782R | | P |
| 2 | 77 | Nick McBride | Bob Jane T-Marts | 1:10.3250 | +0.6468 | P |
| 3 | 12 | Steven Richards | Laser Plumbing and Electrical | 1:10.4751 | +0.7969 | P |
| 4 | 26 | Michael Almond | Copyworld | 1:10.4827 | +0.8045 | P |
| 5 | 777 | Ash Walsh | Bob Jane T-Marts / Infants Friend | 1:10.5265 | +0.8483 | P |
| 6 | 38 | David Wall | Wilson Security | 1:10.5424 | +0.8642 | P |
| 7 | 25 | Alex Davison | Wilson Parking | 1:10.6556 | +0.9774 | P |
| 8 | 8 | Dean Fiore | Saint/Porsche Centre Melbourne | 1:10.7865 | +1.1083 | P |
| 9 | 45 | Duvashen Padayachee | Darrell Lea STIX | 1:10.8339 | +1.1557 | P |
| 10 | 88 | Dylan O'Keeffe | Allstar Equipment / Dexion Supplies | 1:10.9046 | +1.2264 | P |
| 11 | 21 | Garth Walden | CIP/GWR | 1:10.9498 | +1.2716 | P |
| 12 | 24 | Tony Bates | Moveitnet / A.F.S. | 1:11.2235 | +1.5453 | C |
| 13 | 54 | James Abela | Horsley Park Gunshop | 1:11.2694 | +1.5912 | P |
| 14 | 56 | Shane Smollen | McGrath Estate Agents | 1:11.4272 | +1.7490 | C |
| 15 | 13 | James Bergmuller | pricepressure.com.au | 1:11.7008 | +2.0226 | C |
| 16 | 4 | Stephen Grove | Grove Hire | 1:11.7846 | +2.1064 | C |
| 17 | 9 | Marc Cini | Hallmarc | 1:12.6092 | +2.9310 | C |
| 18 | 39 | Adrian Mastronardo | Veritas Porperty Group | 1:12.7890 | +3.1108 | C |