Trans-Tasman Challenge set for Bathurst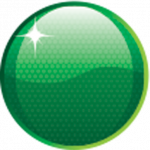 Touring Car Masters and New Zealand's Central Muscle Cars series will combine for a special Wilson Trans-Tasman Challenge at this year's Supercheap Auto Bathurst 1000.
The collaboration between the two series is set to provide a grid in excess of 50 cars for the inaugural event at Mount Panorama from October 6-9.
The bumper field will contest three races culminating in a rolling start finale on Sunday.
Touring Car Masters competitors will be joined by more than 25 entries from the Central Muscle Car series, which caters for racing classics from the 1960s and 1970s.
The group of visiting Kiwi racers will include Dean Perkins (Group 1 Falcon XD), Group 2 champion Steve Noyer (Shelby Mustang) and former champion Dr. John Elliot's Torana GT-R XU1.
"The cars will be the stars and we will have a collection of race cars never assembled together before like this," said Touring Car Masters category manager Tony Hunter.
"The Sunday Wilson Trans-Tasman challenge race could be one of the best sights ever seen on the Mountain, with Touring Car Masters cars on one side of the grid and Central Muscle cars lined up on the other for an incredible rolling start.
"For many drivers racing at or in the Bathurst 1000 is a dream so for a lot of people this will be a pinnacle event of their racing careers."
Technical regulations will be announced in the coming weeks.
Wilson Trans-Tasman Challenge Provisional Entry List
Touring Car Masters
| | |
| --- | --- |
| Jim Richards | AMC Javelin |
| John Bowe | Holden Torana |
| Glenn Seton | Ford Mustang |
| Tony Hunter | Chevrolet Monza |
| Andrew Fisher | Ford Falcon |
| Tony Karanfilovski | Ford Mustang |
| Keith Kassulke | Holden Monaro |
| Adam Bressington | Chevrolet Camaro |
| Mark King | Chevrolet Camaro |
| Leo Tobin | Ford Mustang |
| Wayne Mercer | Ford Falcon |
| Rusty French | Ford Mustang |
| John Roberts | Chevrolet Camaro |
| Grant Wilson | Chevrolet Camaro |
| Jason Gomersall | Holden Torana |
| Brett Youlden | Holden Monaro |
| Blu Cannon | Ford Falcon |
| Al 'Cuzza' Boughen | Mercury Comet |
| Greg Garwood | Ford Capri |
| Adam Garwood | Holden Torana |
| Eddie Abelnica | Ford Falcon |
| Cameron Tilley | Valliant Pacer |
| Tony Hunter | Chrysler Charger |
| Nigel Benson | Holden Monaro |
| Paul Freestone | Chevrolet Camaro |
| Darren Beale | Holden Monaro |
| Steven Johnson | Ford Falcon |
| Garry O'Brien | Holden Monaro |

NZ Central Muscle Cars Series 
| | |
| --- | --- |
| Tristan Teki | Chevrolet Camaro |
| Anthony Galbraith | Chrysler Charger |
| Dean Perkins | Ford Falcon |
| Steven Ross | Holden Commodore |
| Andrew Turner | Holden Commodore |
| John Elliot | Holden Torana |
| Greg Cuttance | Ford Falcon |
| Sean Fowler | Holden Torana |
| Stephen Noyer | Ford Mustang |
| Mark Holland | Chevrolet Camaro |
| Bruce Anderson | Ford Mustang |
| Cameron Crawford | Ford Falcon |
| Murray Graham | Holden Torana |
| Michael Eden | Ford Falcon |
| Calvin Andrew | Holden Commodore |
| Stephen Scoles | Chevrolet Camaro |
| Grant Dalton | Chevrolet Camaro |
| Anthony Barrow | Holden Commodore |
| Colin Meadows | Chevrolet Camaro |
| John Midgley | Ford Falcon |
| David Hopper | Chevrolet Camaro |
| Brendan Mason | Chevrolet Camaro |
| Steven Hildred | Holden Monaro |
| Gregory Holden | Ford Falcon |
| Duane Ingley | Dodge Challenger |
| Roderick Hayman | Pontiac Firebird |