IndyCar puts freeze on aero development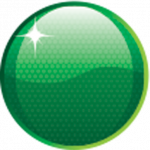 Development on body kits from Chevrolet and Honda have been frozen for the 2017 IndyCar season in preparation for a standard specification the following year.
IndyCar has informed its teams and manufacturers that no development on aero packages will be allowed from now until the end of next season.
The move to maintain current configurations comes ahead of a universal aero kit to be introduced for the start of the 2018 season.
"Today's announcement follows an extended dialogue with Chevrolet, Honda, our teams and stakeholders. This decision focused on what is best for the future of the Verizon IndyCar Series," Jay Frye, IndyCar president of competition and operations, said.
"This is an integral component to IndyCar's long-term plan to continue to produce the highest quality of on-track competition while also positioning ourselves to add additional engine manufacturers."
Stan Sport is the only way to watch every round of the INDYCAR SERIES. Click here for all the action streaming ad-free, live and on demand.
Aero kit regulations were initially announced in 2013 and came into force in 2015.
The kits featured aerodynamic bodywork components that were designed, manufactured and supplied by Chevrolet and Honda for road/street/short oval courses and a separate kit for superspeedways.
"The 2018 car is a tremendous opportunity for IndyCar and the design collaboration is already underway," Frye said.
"The goal of the universal car is to be great looking, less aero dependent, have more potential for mechanical grip/downforce and to incorporate all the latest safety enhancements."