Button eyeing Super GT, rallycross drives in 2017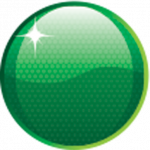 Jenson Button has alluded to possible outings in Japanese Super GT and rallycross while he takes a sabbatical from Formula 1 next year.
The 2009 world champion revealed plans to step away from his McLaren F1 race seat in 2017 in favour of Stoffel Vandoorne two weeks ago.
While reiterating the decision is not his retirement from racing, the Brit is already eyeing up opportunities for next year, including Super GT and rallycross.
The 36-year-old, who signed a new two-year contract with McLaren, has a close affinity to rallycross having witnessed his late father John Button compete in the discipline during the 1970s.
Last year Button enjoyed a taste of the category when he tested a Mini world rallycross car at Lydden Hill.
Meanwhile, Super GT could also become a viable option with Honda heavily involved in the series.
"I want to spend more time with friends, family and to do other things," said Button during a promotional event ahead of the Singapore Grand Prix.
I love triathlons and maybe I'll race in something else like rallycross or Super GT in Japan.
"There are so many options and that's why it's exciting, because I can sort of live my life the way I want to next year.
"I have a contract to race with the team in 2018 if the team wants me to race and if I feel that I want to race.
"I've been driving in Formula 1 for 17 years, which is my whole adult life, so I want to live a year in my life that is not by (its) schedule."