CAFE CHAT: Ricciardello on 10th Sports Sedan title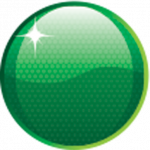 Tony Ricciardello furthered his reputation as the king of Sports Sedans by recording his 10th national title at the weekend.
The Western Australian and his iconic Chevrolet-powered Alfa Romeo GTV have been the category's benchmark for much of the last 18 years.
Ricciardello's run of success began with his first title in 1998 before going on to win the title again in 1999, 2001, 2002, 2005, 2007, 2011, 2014 and 2015.
Consistency rather than outright speed has been the hallmark of Ricciardello's victory this year, where the Alfa has been out-gunned by the Jack Perkins-driven John Gourlay Audi.
In this Q&A, Ricciardello reflects on his time in the category, the journey to his latest honour and his future in the series.
QUESTION: Tony, you managed to wrap up Sports Sedans title number 10 at Phillip Island last weekend. How does this one compare to the others? 
TONY RICCIARDELLO: It is an amazing feeling (to take a 10th title), it is pretty big.
It has been a big journey for us and I think the car has made its mark in the history books.
People always think you just go and win another championship and it is that easy.
But you can go and ask John Gourlay and Darren Hossack and the Tamasi boys, it is so hard to keep these things going around.
They have so much power, so much mechanical load, and we all make our own things.
I don't think any other category can turn around and say 'we designed that all-out', and get so much satisfaction as a team.
The other thing too is that the car was built in 1992, so it has done a pretty good job.
She is getting tired but it has done a good job. It has probably lost its teeth and got dentures now, but it is still going and we are still at the head of the pack.
At the same time though, we need to move forward. Jack Perkins and John Gourlay with the Audi have lifted the bar again so we want to get a direction sorted to aim for.
QUESTION: How have things changed since your first title and what kind of challenges were presented this year? 
RICCIARDELLO: Things have changed so much over the years since 1998 when we won the first one.
We have lost probably a (couple of titles) through reliability problems, and this year was all about gathering points.
Jack (Perkins) and John (Gourlay) with the Audi have raised the bar again this year.
The Hankook tyres has made it not really work for us as the car has lost its balance and things like that.
Last weekend was pretty full on for us as even though it was a matter of finishing the races (for the title).
We have been trying things out of the circle that we have been accustomed to trying, just to get some direction.
It is just one of those things for us that we wanted to try different things so we can keep moving forward.
QUESTION: It's probably too early, given you've just won the title, to talk about the future, but have you started thinking longer term?  
RICCIARDELLO: Next year is another year. For now, we have to keep concentrating on this year and keep the car in one piece.
We will have a good look towards the off-season as to where we need to go and how we need to keep moving forward with it.
We have done a lot of development over the years since day one and we really need to see where we need to go.
It is one of those things where we aren't happy racing and coming second, so if we are going to do it we have to do it properly.
QUESTION: It's no secret that the category has struggled for numbers. Where do you see the future for Sports Sedans long term? 
RICCIARDELLO: Kerrick are sort of leaving us this year I think and I guess it is the end of an era for a lot of reasons.
Malcolm (Lees, the former Kerrick boss) has done a massive job for us as a category and even though he is not at Kerrick anymore we need to gather our thoughts as a category and work forward.
Whether our team is in the category next year or not, we will be back.
We just really need to get some numbers together and possibly unite with the state level guys a bit more to try and get the whole category moving forward together, instead of being so far apart I guess.
QUESTION: Your team is the epitome of a family outfit with you and your dad on the tools, and the entire family pitching in. That must make it a satisfying thing to achieve? 
RICCIARDELLO: Over the years we have had so many crew members with us. Early on Jamie Gard and Glen Baker, who was there since his apprentice days. There has also been Les Small; the Attard family and Bob Tindall back when he was alive.
There are a lot of guys like Rob Mitchell and Paul Roberts, all of our truck drivers, the mechanics at the workshop, Collin Ricciardello, my wife Carla and kids Orlando and Luciana, and of course mum and dad.
The big picture now is that we have a bigger truck, we have a bigger family, (my wife) Carla and I have another kid coming along.
I need to get a car built for (son) Orlando I think if we keep running this one.
We are happy with our results and we have a lot of pride as a team.
But at the same time, we aren't happy coming second every weekend so we need to regroup and make sure the old girl gets a new set of dentures for the next meeting.
QUESTION: How do you prepare for the final round at Sydney Motorsport Park (November 11-13) now the championship is done and dusted and you can't be beaten? 
RICCIARDELLO: I don't think we have ever secured the title prior to the last round across all of the championships, so I think we can actually maybe enjoy Sydney.
We get caught up in trying to get a result and finish the race, and it is one of those tracks where it can be going really good and then just turn to the complete opposite pretty quickly.
It is a very fast and loaded kind of circuit like Phillip Island and these cars are working very hard with all the power and the load.
It is probably a bit of a relief to have locked down the title, but we still want to keep moving forward.
The track will probably suit us a little bit more too, so I am hoping the gap will get closer to the Audi in Sydney.