Vale Ken Sparkes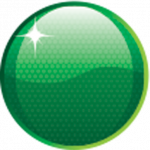 Veteran radio and television personality Ken Sparkes has died aged 76.
Sparkes was well known to Gold Coast Indy racegoers, hosting the ontrack Indy TV broadcast at the height of the race's popularity during the 1990s and 2000s.
He became known to motor sport audiences when he recorded voice-overs for Channel 9's Formula 1 grand prix telecasts when it held the broadcast rights for many years.
A man of many talents, Sparkes was an actor, singer, broadcaster and commentator in a far reaching career that netted him tremendous respect in the media industry.
His career direction was evident at 16 when he was a junior announcer at Mudgee radio station 2MG in country New South Wales.
He later moved to Sydney's 2GB where he was the city's youngest disc jockey at 19.
By the mid 60's he landed a spot hosting Melbourne's night slot on 3UZ.
Sparkes was posted to Vietnam where he reported for a US radio network during the conflict.
He had appearances in on police series Homicide and Division 4 and worked on the hit music show Bandstand and Kommotion.
In recent times Sparkes was hosting Foxtel's Jukebox Saturday Night on the Aurora Channel.
Sparkes is believed to have suffered a heart attack while on a river cruise in France.
Speedcafe.com extends its condolences to Ken's family and wide network of friends.
VIDEO: Ken Sparkes calling the 1980 Australian Grand Prix at Calder Park with Sir Jackie Stewart


VIDEO: Ken Sparkes voice on famous Holden commercial