Nissan GT Academy finalists selected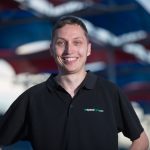 Six finalists have been selected to represent Australia at the Nissan GT Academy finals at Silverstone next month.
A group of 20 gamers from across the country descended on Warner Bros. Movie World on the Gold Coast for a two-day competition to determine the best six to progress to the week long global final in England from October 18.
Candidates tackled challenges ranging from a fitness examination, a Playstation Gran Turismo simulator competition, a mock media press conference and a motorkhana test against the clock, overseen by Nissan Supercars driver Dale Wood.
Keishi Ayukai (29, business development manager, QLD), Michael Pryor (21, student, NSW), Oscar Redfearn (21, marketing employee, SA), Bradley Packham (23, mechanic WA), Steve Danielsen (33, performer, VIC) and Chris McIvor (27, accountant VIC) all earned opportunities to represent their country.
The group will now undertake a series of competitions at Silverstone against winners from Mexico, North Africa, The Philippines, Thailand and Indonesia, with the winner set to receive a contract to become a factory Nissan driver.
Last year Brisbane's Matthew Simmons triumphed in the competition, which saw the former postman become a fully fledged Nissan Blancpain Endurance Series driver.
Victorian candidate Danielsen has enjoyed an unusual route to secure his opportunity having worked as a musical actor for the last two years abroad and in Australia.
The 33-year-old believes he can transfer some of his skills from performing to motor racing.
"It is just outrageous. It is an opportunity to allow people's dreams to come true and to make the top six has blown me away," Danielsen told Speedcafe.com.
"I'm a little bit of anomaly. I performed in 'Wicked the Musical' in some parts of the world and in Australia, so to be bolted into this opportunity is something completely different.
"I think mental strength and being able to control your nerves is something I can take from performing into motorsport."
Joining Danielsen at Silverstone is Prodrive Supercars mechanic Packham, who is aiming to make the transition to the next level in motorsport.
Packham moved to Bathurst to study engineering before earning a job at Lucas Dumbrell Motorsport last year and eventually moving to Prodrive as a number two mechanic on Cameron Waters' Supercar.
"This is the next stage. I have been spinning a few spanners for a few years now, but driving is a whole new level," Packham told Speedcafe.com.
"I've been working on the best cars in Australia and one of the best teams in Prodrive is unreal.
"I don't classify myself as a driver. I don't do any sim racing, I just went on the day and I made it into the top six."
GT Academy global director Daniel Whittemore was impressed by the standard of this year's candidates and believes Australia has another strong shot to follow in the footsteps of Simmons.
Whittemore is confident the GT Academy competition will continue in Australia next year.
"There is plenty of potential in Australia and for race camp. It is early stages but they have as good a chance as anyone to progress," said Whittemore.
"A few of the guys know Matthew (Simmons) so he has certainly been an inspiration to the candidates.
"Nissan and Sony are very committed to GT Academy and are both keen to make it happen next year."