Hamlin wins at Richmond to set Chase Grid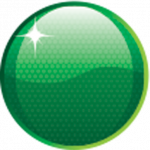 Denny Hamlin has won the final outing of NASCAR's regular season as the final 16 drivers who will contest the Chase over the final 10 races for the Sprint Cup has now been set.
In what was a head-to-head fight with Martin Truex Jr. (193 laps led), Hamlin led 189 laps; most importantly the final laps in a 'Green-White-Chequered' finish.
"It was great," said Hamlin.
"I'll tell you, our cars were really running well. Wheels and the whole group just gave me a great car. Really got it tuned in there the last half of the race. Just good restarts, finally everything just kind of worked well for us all day."
In what he considers his home track, the Virginian native added his first race win at Richmond since 2010 to his victories at the Daytona 500 and road course race at Watkins Glen.
"Yeah, that's what's so special about it so you get to do it at home, and there's just I see all the extra Denny Hamlin shirts and hats and everything, and fires me up every time I get here. I've also got to thank Sport Clips for their support this year, as well. Got all that covered, and man, this is a great car. Hopefully we can use it in the Chase."
Kyle Larson finished second in a last lap duel for with Truex and Brad Keselowski.
As well as the race for victory, there was also those pushing for the final positions in the top-16. Four drivers Chris Buescher, Chase Elliott, Austin Dillon and Jamie McMurray taking those positions.
In a caution-heavy race, the red flag came out with 37 laps remaining after eight cars were involved in a wreck that eliminated Ryan Newman from the Chase. Also caught up in the wreck were Tony Stewart, Carl Edwards, David Ragan, Matt DiBenedetto and Brian Scott, among others.
The Sprint Cup Series heads to Chicagoland Speedway next weekend for the start of the Chase for the NASCAR Sprint Cup.
VIDEO: Race recap

RESULTS: Federated Auto Parts 400 – Richmond International Raceway
| | | | | | | | | | |
| --- | --- | --- | --- | --- | --- | --- | --- | --- | --- |
| POS. | CAR # | DRIVER | MAKE | START | LAPS | LAPS LED | STATUS | POINTS | BONUS POINTS |
| 1 | 11 | Denny Hamlin | Toyota | 1 | 407 | 189 | Running | 44 | 4 |
| 2 | 42 | Kyle Larson | Chevrolet | 2 | 407 | 15 | Running | 40 | 1 |
| 3 | 78 | Martin Truex Jr | Toyota | 6 | 407 | 193 | Running | 40 | 2 |
| 4 | 2 | Brad Keselowski | Ford | 17 | 407 | 0 | Running | 37 | 0 |
| 5 | 4 | Kevin Harvick | Chevrolet | 19 | 407 | 0 | Running | 36 | 0 |
| 6 | 5 | Kasey Kahne | Chevrolet | 7 | 407 | 0 | Running | 35 | 0 |
| 7 | 1 | Jamie McMurray | Chevrolet | 4 | 407 | 0 | Running | 34 | 0 |
| 8 | 41 | Kurt Busch | Chevrolet | 5 | 407 | 3 | Running | 34 | 1 |
| 9 | 18 | Kyle Busch | Toyota | 9 | 407 | 0 | Running | 32 | 0 |
| 10 | 22 | Joey Logano | Ford | 12 | 407 | 0 | Running | 31 | 0 |
| 11 | 48 | Jimmie Johnson | Chevrolet | 10 | 407 | 0 | Running | 30 | 0 |
| 12 | 95 | Michael McDowell | Chevrolet | 27 | 407 | 0 | Running | 29 | 0 |
| 13 | 3 | Austin Dillon | Chevrolet | 8 | 407 | 0 | Running | 28 | 0 |
| 14 | 6 | Trevor Bayne | Ford | 18 | 407 | 0 | Running | 27 | 0 |
| 15 | 10 | Danica Patrick | Chevrolet | 29 | 407 | 0 | Running | 26 | 0 |
| 16 | 88 | Jeff Gordon | Chevrolet | 11 | 407 | 0 | Running | 25 | 0 |
| 17 | 43 | Aric Almirola | Ford | 23 | 407 | 0 | Running | 24 | 0 |
| 18 | 17 | Ricky Stenhouse Jr | Ford | 22 | 407 | 0 | Running | 23 | 0 |
| 19 | 24 | Chase Elliott | Chevrolet | 34 | 407 | 0 | Running | 22 | 0 |
| 20 | 47 | AJ Allmendinger | Chevrolet | 16 | 407 | 0 | Running | 21 | 0 |
| 21 | 13 | Casey Mears | Chevrolet | 26 | 407 | 0 | Running | 20 | 0 |
| 22 | 15 | Clint Bowyer | Chevrolet | 33 | 407 | 0 | Running | 19 | 0 |
| 23 | 16 | Greg Biffle | Ford | 28 | 407 | 0 | Running | 18 | 0 |
| 24 | 34 | Chris Buescher | Ford | 31 | 407 | 0 | Running | 17 | 0 |
| 25 | 83 | Dylan Lupton | Toyota | 39 | 406 | 0 | Running | 0 | 0 |
| 26 | 55 | Reed Sorenson | Chevrolet | 38 | 404 | 0 | Running | 15 | 0 |
| 27 | 32 | Jeffrey Earnhardt | Ford | 40 | 403 | 2 | Running | 15 | 1 |
| 28 | 31 | Ryan Newman | Chevrolet | 15 | 402 | 0 | Running | 13 | 0 |
| 29 | 7 | Regan Smith | Chevrolet | 24 | 397 | 2 | Accident | 13 | 1 |
| 30 | 30 | Josh Wise | Chevrolet | 36 | 396 | 0 | Running | 11 | 0 |
| 31 | 46 | Michael Annett | Chevrolet | 37 | 390 | 0 | Running | 10 | 0 |
| 32 | 19 | Carl Edwards | Toyota | 13 | 366 | 0 | Suspension | 9 | 0 |
| 33 | 14 | Tony Stewart | Chevrolet | 14 | 363 | 0 | Accident | 8 | 0 |
| 34 | 23 | David Ragan | Toyota | 21 | 362 | 0 | Accident | 7 | 0 |
| 35 | 44 | Brian Scott | Ford | 35 | 362 | 0 | Accident | 6 | 0 |
| 36 | 38 | Landon Cassill | Ford | 32 | 358 | 0 | Running | 5 | 0 |
| 37 | 93 | Matt DiBenedetto | Toyota | 25 | 352 | 0 | Accident | 4 | 0 |
| 38 | 20 | Matt Kenseth | Toyota | 3 | 335 | 3 | Accident | 4 | 1 |
| 39 | 21 | Ryan Blaney | Ford | 20 | 279 | 0 | Running | 2 | 0 |
| 40 | 27 | Paul Menard | Chevrolet | 30 | 264 | 0 | Accident | 1 | 0 |
STANDINGS
| | | | | | | | | |
| --- | --- | --- | --- | --- | --- | --- | --- | --- |
| POS | DRIVER | POINTS | BEHIND | STARTS | WINS | TOP 5 | TOP 10 | DNF |
| 1 | Kyle Busch | 2012 | Leader | 26 | 4 | 11 | 16 | 5 |
| 2 | Brad Keselowski | 2012 | Leader | 26 | 4 | 12 | 17 | 0 |
| 3 | Denny Hamlin | 2009 | -3 | 26 | 3 | 10 | 15 | 3 |
| 4 | Kevin Harvick | 2006 | -6 | 26 | 2 | 13 | 21 | 2 |
| 5 | Carl Edwards | 2006 | -6 | 26 | 2 | 7 | 15 | 5 |
| 6 | Martin Truex Jr | 2006 | -6 | 26 | 2 | 5 | 12 | 1 |
| 7 | Matt Kenseth | 2006 | -6 | 26 | 2 | 4 | 11 | 4 |
| 8 | Jimmie Johnson | 2006 | -6 | 26 | 2 | 7 | 10 | 4 |
| 9 | Joey Logano | 2003 | -9 | 26 | 1 | 10 | 18 | 3 |
| 10 | Kyle Larson | 2003 | -9 | 26 | 1 | 7 | 10 | 2 |
| 11 | Tony Stewart | 2003 | -9 | 18 | 1 | 5 | 7 | 4 |
| 12 | Kurt Busch | 2003 | -9 | 26 | 1 | 6 | 17 | 2 |
| 13 | Chris Buescher | 2003 | -9 | 26 | 1 | 2 | 2 | 4 |
| 14 | Chase Elliott | 2000 | -12 | 26 | 0 | 7 | 13 | 1 |
| 15 | Austin Dillon | 2000 | -12 | 26 | 0 | 4 | 10 | 1 |
| 16 | Jamie McMurray | 2000 | -12 | 26 | 0 | 1 | 9 | 1 |
| 17 | Ryan Newman | 633 | -1379 | 26 | 0 | 1 | 8 | 2 |
| 18 | Kasey Kahne | 633 | -1379 | 26 | 0 | 2 | 8 | 1 |
| 19 | Trevor Bayne | 586 | -1426 | 26 | 0 | 2 | 5 | 1 |
| 20 | AJ Allmendinger | 583 | -1429 | 26 | 0 | 2 | 5 | 3 |
| 21 | Ryan Blaney | 575 | -1437 | 26 | 0 | 2 | 7 | 2 |
| 22 | Ricky Stenhouse Jr | 574 | -1438 | 26 | 0 | 3 | 5 | 3 |
| 23 | Greg Biffle | 495 | -1517 | 26 | 0 | 1 | 3 | 6 |
| 24 | Danica Patrick | 493 | -1519 | 26 | 0 | 0 | 0 | 3 |
| 25 | Paul Menard | 480 | -1532 | 26 | 0 | 0 | 2 | 5 |
| 26 | Dale Earnhardt Jr | 461 | -1551 | 18 | 0 | 5 | 6 | 4 |
| 27 | Aric Almirola | 455 | -1557 | 26 | 0 | 0 | 0 | 5 |
| 28 | Clint Bowyer | 446 | -1566 | 26 | 0 | 0 | 3 | 2 |
| 29 | Casey Mears | 430 | -1582 | 26 | 0 | 0 | 0 | 0 |
| 30 | Landon Cassill | 373 | -1639 | 26 | 0 | 0 | 0 | 1 |
| 31 | David Ragan | 354 | -1658 | 26 | 0 | 0 | 0 | 5 |
| 32 | Regan Smith | 343 | -1669 | 26 | 0 | 1 | 2 | 5 |
| 33 | Michael McDowell | 331 | -1681 | 22 | 0 | 0 | 1 | 2 |
| 34 | Brian Scott | 312 | -1700 | 26 | 0 | 0 | 0 | 5 |
| 35 | Matt DiBenedetto | 262 | -1750 | 26 | 0 | 0 | 1 | 9 |
| 36 | Cole Whitt | 243 | -1769 | 22 | 0 | 0 | 0 | 5 |
| 37 | Michael Annett | 233 | -1779 | 25 | 0 | 0 | 0 | 3 |
| 38 | Jeff Gordon | 151 | -1861 | 6 | 0 | 0 | 0 | 0 |
| 39 | Josh Wise | 146 | -1866 | 22 | 0 | 0 | 0 | 5 |
| 40 | Reed Sorenson | 138 | -1874 | 18 | 0 | 0 | 0 | 4 |
| 41 | Jeffrey Earnhardt | 95 | -1917 | 14 | 0 | 0 | 0 | 2 |
| 42 | Brian Vickers | 86 | -1926 | 5 | 0 | 0 | 1 | 1 |
| 43 | Bobby Labonte | 51 | -1961 | 3 | 0 | 0 | 0 | 0 |
| 44 | David Gilliland | 46 | -1966 | 2 | 0 | 0 | 0 | 0 |
| 45 | Michael Waltrip | 42 | -1970 | 2 | 0 | 0 | 0 | 0 |
| 46 | Boris Said | 17 | -1995 | 1 | 0 | 0 | 0 | 0 |
| 47 | Patrick Carpentier | 11 | -2001 | 2 | 0 | 0 | 0 | 0 |
| 48 | Eddie MacDonald | 5 | -2007 | 1 | 0 | 0 | 0 | 0 |
| 49 | Alex Kennedy | 5 | -2007 | 1 | 0 | 0 | 0 | 1 |
| 50 | Robert Richardson | 3 | -2009 | 1 | 0 | 0 | 0 | 1 |
| 51 | Ty Dillon | 0 | -2012 | 8 | 0 | 0 | 0 | 0 |
| 52 | Dylan Lupton | 0 | -2012 | 2 | 0 | 0 | 0 | 0 |
| 53 | Alex Bowman | 0 | -2012 | 2 | 0 | 0 | 0 | 0 |
| 54 | Jeb Burton | 0 | -2012 | 2 | 0 | 0 | 0 | 0 |
| 55 | Joey Gase | 0 | -2012 | 3 | 0 | 0 | 0 | 0 |
| 56 | Ryan Ellis | 0 | -2012 | 3 | 0 | 0 | 0 | 0 |
| 57 | Justin Allgaier | 0 | -2012 | 1 | 0 | 0 | 0 | 1 |
| 58 | Cody Ware | 0 | -2012 | 0 | 0 | 0 | 0 | 0 |