AGP excited by Liberty Media's F1 future plans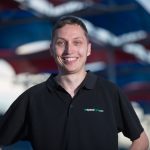 The Australian Grand Prix Corporation is excited by the vision of Formula 1's new owners to increase the sport's entertainment value.
American media and entertainment company Liberty Media recently confirmed plans to purchase F1 in an $US8 billion ($AUD10.4 billion) transaction.
The US-based media organisation aims to ramp up the sport's fanbase and develop its digital reach through increased promotion and marketing.
This comes amid a dramatic downturn for F1 that has seen event attendance figures and television audiences drop over the last few seasons.
Newly installed F1 chairman Chase Carey has suggested a more pronounced focus on embracing digital media, while broadening a range of commercial partnerships.
Liberty Media is also keen to enhance the overall fan experience, drawing on its expertise in live entertainment through one of its divisions, Live National Entertainment, the world's largest producer of live music concerts.
The AGPC has focussed heavily on improving the fan experience at Albert Park, through the F1 Fan Forum driver Q&A sessions and the 'Melbourne Walk', which offers increased access to drivers for autograph hunters.
Versions of these concepts have since been adopted by other F1 races.
"We are really encouraged by what Formula 1 has been doing by being more focussed on the fans," AGPC chairman Andrew Westacott told Speedcafe.com.
"The indications from the new owners is that they are going to continue investing in the sport for the benefit of the fans which is really good news.
"Our team at the AGPC is in daily and weekly contact on all aspects of the event and as a result it is business as usual, although we are always pleased to hear about the emphasis on the fans."
The date for next year's AGP is yet to be confirmed although March 26 has been circulated as the most likely slot on the calendar, a week later than the 2016 event.
F1's provisional calendar is set to be released at the end of the month.
Meanwhile, Australia's 1980 F1 world champion, Alan Jones, has also embraced the change of ownership which he feels will secure grand prix racing's long term future.
While Liberty Media's full plans are yet to be revealed, Jones would like to see the new owners review the revenue distribution system to ensure smaller teams are placed on a more even footing financially.
"I'm not sure if it was the time for a change of ownership, but like any business any injection of cash will do no harm," Jones told Speedcafe.com.
"I think it (Liberty Media) will secure the future of Formula 1 for many years to come and it should allow the sport to explore more opportunities.
"I think they (the new owners) should spread the money a little bit more evenly in terms of income and TV rights among the teams.
"I don't think there should be preferential treatment for teams (such as Ferrari) and I think each team should get what they earn. Everyone should be treated equally."