IndyCar cuts back 2017 testing schedule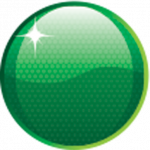 The Verizon IndyCar Series has outlined a reduction in the number of in-season tests for 2017 aimed at kerbing costs.
In-season testing runs from April 11 to September 17 with teams permitted one test day – in addition to open tests – within that window.
The off-season testing window for the 2017 season starts from October 3, 2016, with teams permitted three test days from the start of the testing window until April 6 next year.
It will allow teams to use the break between the season opener at St Petersburg on March 12 and the Long Beach Toyota Grand Prix on April 9.
Open tests next year are at Phoenix International Raceway from February 10-11, Barber Motorsports Park (March 21), Gateway Motorsports Park (May 2) and Sonoma (September 14).
Stan Sport is the only way to watch every round of the INDYCAR SERIES. Click here for all the action streaming ad-free, live and on demand.
Teams may earn additional test days by running a rookie driver (up to four days) for the season, a current Indy Lights presented by Cooper Tires driver (one day) or operating an Indy Lights team under the same ownership as the Verizon IndyCar Series team (one day).
New teams entering the Verizon IndyCar Series would be allowed up to four additional test days.
"We collaborated with all of our teams on the 2017 testing regulations with the goal of minimising the amount of in-season testing," Jay Frye, IndyCar president of competition and operations, said.
"The majority of testing will take place at a series of open tests, which have been strategically routed to coincide with our race schedule.
"As we finalised our regulations, the focus was on making our test schedule more efficient and minimising the overall demands on the crews during the year."
IndyCar has moved the Sonoma test to the Thursday before the race meeting next year as opposed to previously when it has been held 10 days beforehand.
Tyre testing comes at the request of the control series tyre supplier, Firestone.
Any tyre test is limited to two days, either in-season or off-season with no more than two teams participating.
All teams are permitted to have one car conduct team testing during an in-season tyre test.
Engine testing for Chevrolet and Honda is limited to two days for each manufacturer in the off-season window.