Mercedes tests 2017 Formula 1 rubber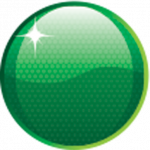 Formula 1 pace-setters Mercedes have run Pirelli's 2017 specification tyres for the first time during a private test at Paul Ricard.
Mercedes development driver Pascal Wehrlein undertook the running using a 2015 Mercedes chassis modified to simulate 2017 downforce levels.
The new Pirellis, which have already been tested by Red Bull and Ferrari, are 25 percent wider than the current tyres both front and rear.
The combination of wider tyres and increased downforce is expected to see F1 cars lapping up to five seconds faster next season.
Ferrari is this week evaluating the new tyres at Barcelona, where Kimi Raikkonen and Sebastian Vettel are sharing the driving.