Truex Jr. wins Southern 500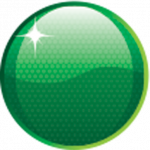 Martin Truex Jr. has come home strongly to win the historic Southern 500 at Darlington Raceway in South Carolina.
Truex led 28 of the 367 laps to score his second win of the season and fifth of his career.
Pole-starter Kevin Harvick was the dominant driver on the night to lead 214 laps and after a slow pit stop drove through from 12th to finish second.
After winning last week at Michigan, Kyle Larson led 45 laps to finish third ahead of Denny Hamlin and Joey Logano.
"Tonight we weren't the best car for once and we actually won," Truex said.
"We've been one of the fastest, if not the fastest, all summer long. Everywhere we've been.
"And we've had a lot of rotten luck. It was worth having all that luck if that's what it takes to get a Southern 500 trophy."
Truex's victory also means Toyota has won the season's biggest races so far in 2016 after Denny Hamlin won the Daytona 500, Truex took the Coke 600 at Charlotte and Kyle Busch was victorious at Indianapolis.
The race celebrated NASCAR's heritage with just about every car in the field running throwback paint schemes.
There was not too much care taken with the retro looks as numerous incidents on the 'Track Too Tough To Tame."
Amongst those to find the fence were Jimmie Johnson, Aric Almirola, Clint Bowyer, Paul Menard, Kurt Busch, Ryan Blaney and AJ Allmendinger.
Tony Stewart also had an eventful night that ended with 50 laps to go after his engine let go.
The evening was not a good one for Jeff Gordon, who again subbed for Dale Earnhardt Jr. in the Hendrick Motorsports #88 Chevrolet.
Gordon was never in the hunt on a night where the Hendrick cars again finished with disappointing results.
Next weekend is the final regular-season race at Richmond International Raceway.
The 16-driver field for the Chase for the NASCAR Sprint Cup playoffs will be set after that race.
VIDEO: Race wrap

RESULTS: Bojangles Southern 500 – Darlington Raceway
| | | | | | | | | | |
| --- | --- | --- | --- | --- | --- | --- | --- | --- | --- |
| POS. | CAR # | DRIVER | MAKE | START | LAPS | LAPS LED | STATUS | POINTS | BONUS POINTS |
| 1 | 78 | Martin Truex Jr | Toyota | 8 | 367 | 28 | Running | 44 | 4 |
| 2 | 4 | Kevin Harvick | Chevrolet | 1 | 367 | 214 | Running | 41 | 2 |
| 3 | 42 | Kyle Larson | Chevrolet | 16 | 367 | 45 | Running | 39 | 1 |
| 4 | 11 | Denny Hamlin | Toyota | 7 | 367 | 13 | Running | 38 | 1 |
| 5 | 22 | Joey Logano | Ford | 5 | 367 | 0 | Running | 36 | 0 |
| 6 | 20 | Matt Kenseth | Toyota | 10 | 367 | 10 | Running | 36 | 1 |
| 7 | 5 | Kasey Kahne | Chevrolet | 18 | 367 | 0 | Running | 34 | 0 |
| 8 | 31 | Ryan Newman | Chevrolet | 14 | 367 | 9 | Running | 34 | 1 |
| 9 | 2 | Brad Keselowski | Ford | 2 | 367 | 47 | Running | 33 | 1 |
| 10 | 24 | Chase Elliott | Chevrolet | 11 | 367 | 0 | Running | 31 | 0 |
| 11 | 18 | Kyle Busch | Toyota | 6 | 367 | 1 | Running | 31 | 1 |
| 12 | 3 | Austin Dillon | Chevrolet | 12 | 367 | 0 | Running | 29 | 0 |
| 13 | 21 | Ryan Blaney | Ford | 20 | 367 | 0 | Running | 28 | 0 |
| 14 | 88 | Jeff Gordon | Chevrolet | 15 | 367 | 0 | Running | 27 | 0 |
| 15 | 1 | Jamie McMurray | Chevrolet | 13 | 367 | 0 | Running | 26 | 0 |
| 16 | 27 | Paul Menard | Chevrolet | 24 | 367 | 0 | Running | 25 | 0 |
| 17 | 34 | Chris Buescher | Ford | 31 | 367 | 0 | Running | 24 | 0 |
| 18 | 17 | Ricky Stenhouse Jr | Ford | 22 | 367 | 0 | Running | 23 | 0 |
| 19 | 19 | Carl Edwards | Toyota | 3 | 366 | 0 | Running | 22 | 0 |
| 20 | 7 | Regan Smith | Chevrolet | 33 | 366 | 0 | Running | 21 | 0 |
| 21 | 23 | David Ragan | Toyota | 32 | 366 | 0 | Running | 20 | 0 |
| 22 | 15 | Clint Bowyer | Chevrolet | 27 | 365 | 0 | Running | 19 | 0 |
| 23 | 47 | AJ Allmendinger | Chevrolet | 21 | 365 | 0 | Running | 18 | 0 |
| 24 | 10 | Danica Patrick | Chevrolet | 25 | 365 | 0 | Running | 17 | 0 |
| 25 | 13 | Casey Mears | Chevrolet | 28 | 365 | 0 | Running | 16 | 0 |
| 26 | 83 | Matt DiBenedetto | Toyota | 35 | 364 | 0 | Running | 15 | 0 |
| 27 | 95 | Michael McDowell | Chevrolet | 30 | 364 | 0 | Running | 14 | 0 |
| 28 | 46 | Michael Annett | Chevrolet | 37 | 362 | 0 | Running | 13 | 0 |
| 29 | 30 | Josh Wise | Chevrolet | 40 | 361 | 0 | Running | 12 | 0 |
| 30 | 38 | Landon Cassill | Ford | 29 | 361 | 0 | Running | 11 | 0 |
| 31 | 55 | Reed Sorenson | Chevrolet | 39 | 358 | 0 | Running | 10 | 0 |
| 32 | 43 | Aric Almirola | Ford | 26 | 346 | 0 | Accident | 9 | 0 |
| 33 | 48 | Jimmie Johnson | Chevrolet | 9 | 328 | 0 | Running | 8 | 0 |
| 34 | 41 | Kurt Busch | Chevrolet | 4 | 326 | 0 | Accident | 7 | 0 |
| 35 | 14 | Tony Stewart | Chevrolet | 17 | 317 | 0 | Engine | 6 | 0 |
| 36 | 16 | Greg Biffle | Ford | 23 | 295 | 0 | Accident | 5 | 0 |
| 37 | 98 | Cole Whitt | Chevrolet | 36 | 250 | 0 | Electrical | 4 | 0 |
| 38 | 32 | Jeffrey Earnhardt | Ford | 38 | 247 | 0 | Accident | 3 | 0 |
| 39 | 44 | Brian Scott | Ford | 34 | 199 | 0 | Accident | 2 | 0 |
| 40 | 6 | Trevor Bayne | Ford | 19 | 161 | 0 | Engine | 1 | 0 |
STANDINGS
| | | | | | | | | |
| --- | --- | --- | --- | --- | --- | --- | --- | --- |
| POS | DRIVER | POINTS | BEHIND | STARTS | WINS | TOP 5 | TOP 10 | DNF |
| 1 | Kevin Harvick | 840 | Leader | 25 | 2 | 12 | 20 | 2 |
| 2 | Brad Keselowski | 797 | -43 | 25 | 4 | 11 | 16 | 0 |
| 3 | Joey Logano | 752 | -88 | 25 | 1 | 10 | 17 | 3 |
| 4 | Carl Edwards | 746 | -94 | 25 | 2 | 7 | 15 | 4 |
| 5 | Denny Hamlin | 729 | -111 | 25 | 2 | 9 | 14 | 3 |
| 6 | Kurt Busch | 728 | -112 | 25 | 1 | 6 | 16 | 2 |
| 7 | Kyle Busch | 727 | -113 | 25 | 4 | 11 | 15 | 5 |
| 8 | Martin Truex Jr | 696 | -144 | 25 | 2 | 4 | 11 | 1 |
| 9 | Matt Kenseth | 669 | -171 | 25 | 2 | 4 | 11 | 3 |
| 10 | Chase Elliott | 659 | -181 | 25 | 0 | 7 | 13 | 1 |
| 11 | Jimmie Johnson | 656 | -184 | 25 | 2 | 7 | 10 | 4 |
| 12 | Austin Dillon | 651 | -189 | 25 | 0 | 4 | 10 | 1 |
| 13 | Jamie McMurray | 642 | -198 | 25 | 0 | 1 | 8 | 1 |
| 14 | Ryan Newman | 635 | -205 | 25 | 0 | 1 | 8 | 2 |
| 15 | Kyle Larson | 621 | -219 | 25 | 1 | 6 | 9 | 2 |
| 16 | Kasey Kahne | 598 | -242 | 25 | 0 | 2 | 7 | 1 |
| 17 | Ryan Blaney | 573 | -267 | 25 | 0 | 2 | 7 | 2 |
| 18 | AJ Allmendinger | 562 | -278 | 25 | 0 | 2 | 5 | 3 |
| 19 | Trevor Bayne | 559 | -281 | 25 | 0 | 2 | 5 | 1 |
| 20 | Ricky Stenhouse Jr | 551 | -289 | 25 | 0 | 3 | 5 | 3 |
| 21 | Paul Menard | 479 | -361 | 25 | 0 | 0 | 2 | 4 |
| 22 | Greg Biffle | 477 | -363 | 25 | 0 | 1 | 3 | 6 |
| 23 | Danica Patrick | 467 | -373 | 25 | 0 | 0 | 0 | 3 |
| 24 | Dale Earnhardt Jr | 461 | -379 | 18 | 0 | 5 | 6 | 4 |
| 25 | Aric Almirola | 431 | -409 | 25 | 0 | 0 | 0 | 5 |
| 26 | Clint Bowyer | 427 | -413 | 25 | 0 | 0 | 3 | 2 |
| 27 | Tony Stewart | 426 | -414 | 17 | 1 | 5 | 7 | 3 |
| 28 | Casey Mears | 410 | -430 | 25 | 0 | 0 | 0 | 0 |
| 29 | Landon Cassill | 368 | -472 | 25 | 0 | 0 | 0 | 1 |
| 30 | Chris Buescher | 358 | -482 | 25 | 1 | 2 | 2 | 4 |
| 31 | David Ragan | 347 | -493 | 25 | 0 | 0 | 0 | 4 |
| 32 | Regan Smith | 330 | -510 | 25 | 0 | 1 | 2 | 4 |
| 33 | Brian Scott | 306 | -534 | 25 | 0 | 0 | 0 | 4 |
| 34 | Michael McDowell | 302 | -538 | 21 | 0 | 0 | 1 | 2 |
| 35 | Matt DiBenedetto | 258 | -582 | 25 | 0 | 0 | 1 | 8 |
| 36 | Cole Whitt | 243 | -597 | 22 | 0 | 0 | 0 | 5 |
| 37 | Michael Annett | 223 | -617 | 24 | 0 | 0 | 0 | 3 |
| 38 | Josh Wise | 135 | -705 | 21 | 0 | 0 | 0 | 5 |
| 39 | Jeff Gordon | 126 | -714 | 5 | 0 | 0 | 0 | 0 |
| 40 | Reed Sorenson | 123 | -717 | 17 | 0 | 0 | 0 | 4 |
| 41 | Brian Vickers | 86 | -754 | 5 | 0 | 0 | 1 | 1 |
| 42 | Jeffrey Earnhardt | 80 | -760 | 13 | 0 | 0 | 0 | 2 |
| 43 | Bobby Labonte | 51 | -789 | 3 | 0 | 0 | 0 | 0 |
| 44 | David Gilliland | 46 | -794 | 2 | 0 | 0 | 0 | 0 |
| 45 | Michael Waltrip | 42 | -798 | 2 | 0 | 0 | 0 | 0 |
| 46 | Boris Said | 17 | -823 | 1 | 0 | 0 | 0 | 0 |
| 47 | Patrick Carpentier | 11 | -829 | 2 | 0 | 0 | 0 | 0 |
| 48 | Eddie MacDonald | 5 | -835 | 1 | 0 | 0 | 0 | 0 |
| 49 | Alex Kennedy | 5 | -835 | 1 | 0 | 0 | 0 | 1 |
| 50 | Robert Richardson | 3 | -837 | 1 | 0 | 0 | 0 | 1 |
| 51 | Ty Dillon | 0 | -840 | 8 | 0 | 0 | 0 | 0 |
| 52 | Alex Bowman | 0 | -840 | 2 | 0 | 0 | 0 | 0 |
| 53 | Jeb Burton | 0 | -840 | 2 | 0 | 0 | 0 | 0 |
| 54 | Joey Gase | 0 | -840 | 3 | 0 | 0 | 0 | 0 |
| 55 | Ryan Ellis | 0 | -840 | 3 | 0 | 0 | 0 | 0 |
| 56 | Dylan Lupton | 0 | -840 | 1 | 0 | 0 | 0 | 0 |
| 57 | Justin Allgaier | 0 | -840 | 1 | 0 | 0 | 0 | 1 |
| 58 | Cody Ware | 0 | -840 | 0 | 0 | 0 | 0 | 0 |