Dixon pips Power to Watkins Glen pole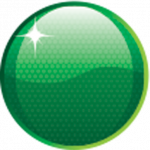 Scott Dixon has secured pole position as records tumbled for the penultimate round of the Verizon IndyCar Series at Watkins Glen.
Dixon set a sizzling 1:22.52s with Power falling a scant .04s short after the Kiwi had set the benchmark in practice.
Australia's Will Power was given a lucky break by securing a spot in the Fast 6 before claiming a front row berth beside Dixon, a previous three-times winner at the New York state circuit.
Power said his engine died coming out of the last corner ahead of his final flying lap however concedes that his starting position is much better than what it should have been.
"Definitely cost us some time, but starting on the front row is definitely better than where we were," Power said.
Stan Sport is the only way to watch every round of the INDYCAR SERIES. Click here for all the action streaming ad-free, live and on demand.
Schmidt Peterson driver Mikhail Aleshin had has two fastest times wiped from Round 2 for interference which enabled Power to leap into the final phase of qualifying after he had originally finished in P7.
Power's Team Penske team-mate Simon Pagenaud will start from seventh as the Frenchman tries to protect his 28-point lead over the Toowoomba ace.
Pagenaud remains upbeat his his chances after missing  a spot in the Fast 6 by a tiny margin.
"I like our prospects for the race tomorrow, though. We're in good shape," Pagenaud said.
KVSH Racing's Sebastien Bourdais pulled out his best qualifying effort of the year to finish third fastest ahead of Team Penske veteran Helio Castroneves.
Chip Ganassi's Tony Kanaan was fifth fastest as he continues to keep his hopes of a maiden series title alive ahead of the deciding double points round at Sonoma.
The third Ganassi runner to advance to the Fast 6, Max Chilton, will start from sixth.
Aleshin will now start from 10th position while rookie RC Enerson, in only his second IndyCar start, qualified 11th in the #19 Dale Coyne Racing entry.
Schmidt Peterson's James Hinchcliffe also saw stewards strip his best two times after he had spun and will start from 13th while Graham Rahal and Takuma Sato also had their best times invalided and will start from 20th and 22nd respectively.
RESULT: Watkins Glen qualifying

| | | | | | | |
| --- | --- | --- | --- | --- | --- | --- |
| Rank | Car | Driver Name | C/A/E/T | Time | Speed | Session |
| 1 | 9 | Scott Dixon | D/C/C/F | 01:22.5259 | 147.008 | Round 3 / Firestone Fast Six |
| 2 | 12 | Will Power | D/C/C/F | 01:22.5742 | 146.922 | Round 3 / Firestone Fast Six |
| 3 | 11 | Sebastien Bourdais | D/C/C/F | 01:22.7844 | 146.549 | Round 3 / Firestone Fast Six |
| 4 | 3 | Helio Castroneves | D/C/C/F | 01:22.8748 | 146.389 | Round 3 / Firestone Fast Six |
| 5 | 10 | Tony Kanaan | D/C/C/F | 01:22.9158 | 146.317 | Round 3 / Firestone Fast Six |
| 6 | 8 | Max Chilton(r) | D/C/C/F | 01:23.0064 | 146.157 | Round 3 / Firestone Fast Six |
| 7 | 22 | Simon Pageaud | D/C/C/F | 01:23.4660 | 145.353 | Elimination Round 2 / Top 12 |
| 8 | 2 | Juan Montoya | D/C/C/F | 01:23.5493 | 145.208 | Elimination Round 2 / Top 12 |
| 9 | 41 | Jack Hawksworth | D/H/H/F | 01:23.6392 | 145.052 | Elimination Round 2 / Top 12 |
| 10 | 7 | Mikhail Aleshin | D/H/H/F | 01:23.7744 | 144.818 | Elimination Round 2 / Top 12 |
| 11 | 19 | RC Enerson(r) | D/H/H/F | 01:23.9907 | 144.445 | Elimination Round 2 / Top 12 |
| 12 | 21 | Josef Newgarden | D/C/C/F | 01:24.0983 | 144.260 | Elimination Round 2 / Top 12 |
| 13 | 5 | James Hinchcliffe | D/H/H/F | 01:24.0477 | 144.347 | Elimination Round 1 / Group 1 |
| 14 | 83 | Charlie Kimball | D/C/C/F | 01:24.8928 | 142.910 | Elimination Round 1 / Group 2 |
| 15 | 98 |  Alex Ross(r) | D/H/H/F | 01:24.0908 | 144.273 | Elimination Round 1 / Group 1 |
| 16 | 26 | Carlos Munoz | D/H/H/F | 01:25.5560 | 141.802 | Elimination Round 1 / Group 2 |
| 17 | 18 | Conor  Daly(r) | D/H/H/F | 01:24.2606 | 143.982 | Elimination Round 1 / Group 1 |
| 18 | 27 | Marco Andretti | D/H/H/F | 01:26.4285 | 140.370 | Elimination Round 1 / Group 2 |
| 19 | 28 | Ryan Hunter-Reay | D/H/H/F | 01:24.5254 | 143.531 | Elimination Round 1 / Group 1 |
| 20 | 15 | Graham Rahal | D/H/H/F | 01:58.1893 | 102.649 | Elimination Round 1 / Group 2 |
| 21 | 20 | Spencer Pigot(r) | D/C/C/F | 01:25.1826 | 142.423 | Elimination Round 1 / Group 1 |
| 22 | 14 | Takuma Sato | D/H/H/F | 02:12.3265 | 91.682 | Elimination Round 1 / Group 2 |