Button to take Formula 1 sabbatical in 2017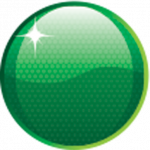 Jenson Button will step aside from his McLaren race seat in favour of rising star Stoffel Vandoorne next season.
The 2009 world champion confirmed the move as part of a new two-year contract with the Woking squad, which he stresses is not his retirement from Formula 1.
Button will take up a new role within the team which will see him carry out development work next year in an ambassador role and act as the team's reserve driver.
The 36-year-old is keen to return to the grid in 2018, should current driver Fernando Alonso leave the operation at the end of his three-year deal.
Button had been linked to a move away from McLaren with Williams keen to sign the driver it handed a F1 race debut to in 2000.
However, this announcement confirms a break from F1 racing after 17 consecutive seasons that has seen him complete 297 races for Williams, Benetton, BAR Honda, Honda, BrawnGP and McLaren.
Button says the opportunity to take a break alongside an option to return in 2018 was an appealing proposition.
"To be clear, I'm very definitely not retiring," said Button, who has indicated he may continue racing outside of F1 next year.
"I'm contracted for both 2017 and 2018, I intend to work hard on car-development, and I'm sure I'll get behind the wheel of the new car at some point.
"In 2018 the team have an option on me to race for McLaren Honda, which is pretty awesome. Obviously it's a long way in the future.
"I'm massively excited about my new role, which has come about as a result of a number of in-depth chats with Ron (Dennis).
"Specifically, I'm looking forward to becoming even more deeply involved in the team's efforts to bring about the success we've all been striving to deliver.
"I will do sim work, I will stay current, I will train my arse off like you've never seen before.
"I'll also be doing a lot of races making sure that everything is on the right track, and giving as much input as I can.
"I'll also be doing a lot of stuff that I haven't done for 17 years.
"I will be living, as I said, on my schedule. I'll get up when I want and do what I want, for a lot of the days of the year.
"I'll spend more time with my friends, and more importantly my family, who I haven't properly seen for 17 years."
McLaren boss Ron Dennis says the new contract is a perfect solution for Button, who has been contemplating his future in the category.
Dennis has emphasised a promotion back to a race seat is a realistic situation for 2018.
Former McLaren driver Mika Hakkinen announced plans for a sabbatical in 2001 but elected against making a return.
"Other drivers (who took sabbaticals) never had a contract, they went away and they came back but they never had a contract like this one," said Dennis.
"Jenson's more than capable of winning grands prix and winning world championships, but it's not the physical, it's the mental side.
"It's not a lack of determination to win, but just the constant grind of being in F1.
"Jenson can get his mind balanced and re-established and relaxed and then look at the future.
"It's a creative contract that works for both of us, a perfect solution for the circumstances within our team at the moment."
Meanwhile, Vandoorne has described the move to a race seat in 2017 as a pivotal moment in his career.
The former GP2 champion made his F1 debut for the team in Bahrain as a replacement for the injured Alonso in April.
"First of all, I want to express my gratitude to everyone at McLaren-Honda, and especially Ron, for showing faith in me," said Vandoorne.
"I've signed loads of autographs in my career, but, when I inked my signature on my McLaren-Honda contract, it's safe to say I had an exceptionally special feeling as I picked up my pen to do so.
"It's an enormous honour to become a McLaren-Honda race driver, and I promise to work as hard as any Formula 1 driver ever has before."