Hamilton sets pace in Monza practice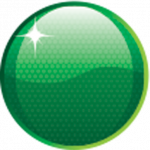 Lewis Hamilton edged Mercedes team-mate Nico Rosberg to top the times in Friday practice for the Italian Grand Prix.
The high speed Monza circuit played into the hands of the Mercedes team resulting in a dominant display in both 90 minute sessions.
Hamilton ultimately emerged on top with the world championship leader posting a 1:22.80s to head the field with a 0.193s margin over Rosberg in Practice 2.
The Mercedes team-mates clocked their best times on the super-soft tyres before the pair focused on longer runs, completing 20 laps prior to a change for fresh rubber.
Ferrari proved to be the Silver Arrows' nearest rivals as Sebastian Vettel fell just 0.4s shy in third, while his opposite number Kimi Raikkonen was a further 0.2s back in fourth.
The Scuderia ran an updated engine during the session which appeared to close the gap to Mercedes and put the Maranello squad ahead of Red Bull.
Red Bull occupied fifth and sixth with Max Verstappen almost 0.3s quicker than team-mate Daniel Ricciardo.
Prior to practice, Verstappen was summoned to race director Charlie Whiting to discuss the controversial driving style displayed at the Belgian Grand Prix last week.
Fernando Alonso ended practice in seventh despite missing the opening part of the second session with a mechanical issue on his McLaren.
Valtteri Bottas (Williams), Romain Grosjean (Haas F1) and Jenson Button (McLaren), who tested the Halo device in opening practice, completed the top 10.
Felipe Massa, who announced his retirement from F1 in the lead up to practice, was 11th fastest despite a problem on his Williams restricting him to 20 laps in Practice 2.
The Brazilian finished ahead of the Force Indias of Nico Hulkenberg and Sergio Perez.
Toro Rosso struggled for outright pace with Carlos Sainz 17th and Daniil Kvyat in 20th position.
Manor's Esteban Ocon provided the only major incident when he stopped on track, which necessitated a Virtual Safety Car period.
Result: Formula 1 Italian Grand Prix Practice 2
| Position | Driver | Car | Time | Gap | Laps |
| --- | --- | --- | --- | --- | --- |
| 1 | Lewis Hamilton | Mercedes | 1:22.80s | – | 40 |
| 2 | Nico Rosberg | Mercedes | 1:22.99 | +0.19s | 42 |
| 3 | Sebastian Vettel | Ferrari | 1:23.25 | +0.45 | 33 |
| 4 | Kimi Raikkonen | Ferrari | 1:23.42 | +0.62 | 28 |
| 5 | Max Verstappen | Red Bull/Renault | 1:23.73 | +0.93 | 25 |
| 6 | Daniel Ricciardo | Red Bull/Renault | 1:24.00 | +1.20 | 33 |
| 7 | Fernando Alonso | McLaren/Honda | 1:24.25 | +1.45 | 24 |
| 8 | Valtteri Bottas | Williams/Mercedes | 1:24.29 | +1.49 | 41 |
| 9 | Romain Grosjean | Haas/Ferrari | 1:24.51 | +1.71 | 35 |
| 10 | Jenson Button | McLaren/Honda | 1:24.54 | +1.74 | 28 |
| 11 | Felipe Massa | Williams/Mercedes | 1:24.55 | +1.75 | 20 |
| 12 | Nico Hulkenberg | Force India/Mercedes | 1:24.58 | +1.78 | 40 |
| 13 | Sergio Perez | Force India/Mercedes | 1:24.65 | +1.85 | 42 |
| 14 | Esteban Gutierrez | Haas/Ferrari | 1:24.67 | +1.87 | 33 |
| 15 | Marcus Ericsson | Sauber/Ferrari | 1:24.98 | +2.18 | 25 |
| 16 | Pascal Wehrlein | Manor/Mercedes | 1:25.08 | +2.28 | 38 |
| 17 | Carlos Sainz | Toro Rosso/Ferrari | 1:25.24 | +2.43 | 31 |
| 18 | Esteban Ocon | Manor/Mercedes | 1:25.27 | +2.47 | 13 |
| 19 | Kevin Magnussen | Renault | 1:25.55 | +2.75 | 39 |
| 20 | Daniil Kvyat | Toro Rosso/Ferrari | 1:25.61 | +2.81 | 33 |
| 21 | Felipe Nasr | Sauber/Ferrari | 1:25.64 | +2.84 | 31 |
| 22 | Jolyon Palmer | Renault | 1:25.83 | +3.03 | 45 |
Result: Formula 1 Italian Grand Prix Practice 1
| Position | Driver | Car | Time | Gap | Laps |
| --- | --- | --- | --- | --- | --- |
| 1 | Nico Rosberg | Mercedes | 1:22.95s | – | 37 |
| 2 | Lewis Hamilton | Mercedes | 1:23.16 | +0.20s | 36 |
| 3 | Kimi Raikkonen | Ferrari | 1:24.04 | +1.08 | 16 |
| 4 | Sebastian Vettel | Ferrari | 1:24.30 | +1.34 | 17 |
| 5 | Sergio Perez | Force India/Mercedes | 1:24.6 | +1.69 | 32 |
| 6 | Romain Grosjean | Haas/Ferrari | 1:24.76 | +1.80 | 17 |
| 7 | Valtteri Bottas | Williams/Mercedes | 1:24.78 | +1.82 | 37 |
| 8 | Max Verstappen | Red Bull/Renault | 1:24.98 | +2.02 | 25 |
| 9 | Esteban Gutierrez | Haas/Ferrari | 1:25.11 | +2.15 | 19 |
| 10 | Daniel Ricciardo | Red Bull/Renault | 1:25.12 | +2.16 | 17 |
| 11 | Jenson Button | McLaren/Honda | 1:25.35 | +2.39 | 23 |
| 12 | Alfonso Celis | Force India/Mercedes | 1:25.36 | +2.40 | 30 |
| 13 | Fernando Alonso | McLaren/Honda | 1:25.50 | +2.54 | 14 |
| 14 | Felipe Massa | Williams/Mercedes | 1:25.84 | +2.88 | 18 |
| 15 | Marcus Ericsson | Sauber/Ferrari | 1:25.85 | +2.89 | 20 |
| 16 | Carlos Sainz | Toro Rosso/Ferrari | 1:25.97 | +3.01 | 20 |
| 17 | Daniil Kvyat | Toro Rosso/Ferrari | 1:26.07 | +3.11 | 20 |
| 18 | Esteban Ocon | Manor/Mercedes | 1:26.39 | +3.43 | 30 |
| 19 | Felipe Nasr | Sauber/Ferrari | 1:26.43 | +3.48 | 21 |
| 20 | Pascal Wehrlein | Manor/Mercedes | 1:26.76 | +3.80 | 28 |
| 21 | Jolyon Palmer | Renault | 1:26.81 | +3.85 | 35 |
| 22 | Kevin Magnussen | Renault | 1:26.95 | +3.99 | 32 |