Porsche tops WEC practice as Davidson ruled out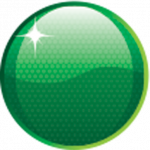 Porsche has speared to the top two positions in the second practice session at the 6 Hours of Mexico World Endurance Championship round.
Romain Dumas topped the session with a best lap around the 4.3km Hermanos Rodriguez circuit of 1:25.81.
The WEC points leader shaded the #1 Porsche 919 Hybrid of Mark Webber who set a 1:26.05s best as the championship tackled the Mexico City track for the first time.
Lucas di Grassi was third quickest in the Audi R18 e-tron quattro in 1:26.052s.
The session was brought to a premature end when the Nissan-powered SMP Racing LMP2 machine of Victor Shaitar stopped on the circuit.
LMP2 was topped by the Bruno Senna/Filipe Albuquerque Ligier-Nissan while the Nicki Thiim/Marco Sorensen headed the GTE Pro ranks in the #95 Aston Martin Vantage V8.
Michael Wainwright was fastest in GTE Am in the Gulf Porsche 911 RSR.
Meanwhile British driver Anthony Davidson will sit out the weekend after failing to recover sufficiently from a rib injury in testing at Magny-Cours last month.
Sebastien Buemi and Kazuki Nakajima are commandeering the #5 Toyota TS050 Hybrid as a duo.
"It is disappointing to come all the way here and then not be able to race but it's the right decision," said Davidson.
"I wasn't comfortable in the car this morning and there is no point to take any risks, especially with Austin coming up.
"It's not a problem to race here with two drivers but it would be impossible in Austin due to the high temperatures."
In the opening practice session, Marcel Fassler led an Audi one-two ahead of the Porsche pair while Buemi set the fifth fastest time.
Toyota has endured a tough start to the weekend after Stephane Sarrazin crashed heavily in the #6 TS050 forcing the team into building up a fresh car around a new monocoque.
RESULT: Practice 2
| Pos | N° | State | Cat | Team | Driver | Car | T | Laps | Gap | Last lap | Best lap | Av speed | Pits |
| --- | --- | --- | --- | --- | --- | --- | --- | --- | --- | --- | --- | --- | --- |
| 1 | 2 | Pit | P1 | Porsche Team | DUMAS Romain | Porsche 919 Hybrid | M | 51 | | 2:58.439 | 1:25.810 | 180.6 | 4 |
| 2 | 1 | Pit | P1 | Porsche Team | WEBBER Mark | Porsche 919 Hybrid | M | 55 | 0.248 | 2:30.470 | 1:26.058 | 180.0 | 3 |
| 3 | 8 | Pit | P1 | Audi Sport Team Joest | DI GRASSI Lucas | Audi R18 | M | 55 | 0.710 | 1:43.562 | 1:26.520 | 179.1 | 3 |
| 4 | 7 | Pit | P1 | Audi Sport Team Joest | LOTTERER André | Audi R18 | M | 45 | 0.878 | 2:26.788 | 1:26.688 | 178.7 | 4 |
| 5 | 5 | Pit | P1 | Toyota Gazoo Racing | BUEMI Sébastien | Toyota TS050 – Hybrid | M | 45 | 0.904 | 3:01.429 | 1:26.714 | 178.7 | 5 |
| 6 | 13 | Pit | P1 | Rebellion Racing | KRAIHAMER Dominik | Rebellion R-One – AER | D | 38 | 5.187 | 2:45.775 | 1:30.997 | 170.3 | 4 |
| 7 | 4 | Pit | P1 | Bykolles Racing Team | WEBB Oliver | CLM P1/01 – AER | D | 36 | 5.911 | 2:12.581 | 1:31.721 | 168.9 | 6 |
| 8 | 43 | Pit | P2 | RGR Sport by Morand | ALBUQUERQUE Filipe | LIGIER JS P2 – Nissan | D | 46 | 9.697 | 2:19.912 | 1:35.507 | 162.2 | 5 |
| 9 | 26 | Pit | P2 | G-Drive Racing | RAST René | Oreca 05 – Nissan | D | 43 | 9.720 | 1:41.377 | 1:35.530 | 162.2 | 6 |
| 10 | 44 | Pit | P2 | Manor | GUERRA Alfonso Diaz | Oreca 05 – Nissan | D | 40 | 10.469 | 2:33.307 | 1:36.279 | 160.9 | 6 |
| 11 | 35 | Pit | P2 | Baxi DC Racing Alpine | CHENG David | Alpine A460 – Nissan | D | 36 | 10.645 | 2:46.124 | 1:36.455 | 160.6 | 4 |
| 12 | 31 | Pit | P2 | Extreme Speed Motorsports | DALZIEL Ryan | LIGIER JS P2 – Nissan | M | 42 | 10.734 | 2:02.213 | 1:36.544 | 160.5 | 6 |
| 13 | 36 | Pit | P2 | Signatech Alpine | LAPIERRE Nicolas | Alpine A460 – Nissan | D | 43 | 11.098 | 1:42.511 | 1:36.908 | 159.9 | 6 |
| 14 | 37 | Run | P2 | SMP Racing | SHAITAR Victor | BR01 – Nissan | D | 39 | 11.171 | 11:26.380 | 1:36.981 | 159.8 | 5 |
| 15 | 27 | Pit | P2 | SMP Racing | MINASSIAN Nicolas | BR01 – Nissan | D | 43 | 11.224 | 1:51.691 | 1:37.034 | 159.7 | 7 |
| 16 | 42 | Pit | P2 | Strakka Racing | WILLIAMSON Lewis | Gibson 015S – Nissan | D | 46 | 11.414 | 1:59.412 | 1:37.224 | 159.4 | 6 |
| 17 | 41 | Pit | P2 | Greaves Motorsport | JUNQUEIRA BRUNO | Gibson 015S – Nissan | D | 44 | 11.724 | 2:43.860 | 1:37.534 | 158.9 | 4 |
| 18 | 30 | Pit | P2 | Extreme Speed Motorsports | BROWN Ed | LIGIER JS P2 – Nissan | M | 46 | 12.171 | 2:47.537 | 1:37.981 | 158.1 | 6 |
| 19 | 95 | Pit | Pro | Aston Martin Racing | SØRENSEN Marco | Aston Martin Vantage V8 | D | 37 | 14.667 | 2:04.315 | 1:40.477 | 154.2 | 4 |
| 20 | 97 | Pit | Pro | Aston Martin Racing | STANAWAY Richie | Aston Martin Vantage V8 | D | 37 | 14.739 | 2:25.203 | 1:40.549 | 154.1 | 7 |
| 21 | 51 | Pit | Pro | AF Corse | BRUNI Gianmaria | Ferrari 488 GTE | M | 45 | 14.744 | 1:51.864 | 1:40.554 | 154.1 | 6 |
| 22 | 66 | Pit | Pro | Ford Chip Ganassi Team UK | MÜCKE Stefan | Ford GT | M | 37 | 15.717 | 1:46.232 | 1:41.527 | 152.6 | 7 |
| 23 | 67 | Pit | Pro | Ford Chip Ganassi Team UK | FRANCHITTI Marino | Ford GT | M | 43 | 15.754 | 2:03.388 | 1:41.564 | 152.6 | 9 |
| 24 | 71 | Pit | Pro | AF Corse | BIRD Sam | Ferrari 488 GTE | M | 41 | 15.778 | 2:53.094 | 1:41.588 | 152.5 | 6 |
| 25 | 77 | Pit | Pro | Dempsey – Proton Racing | LIETZ Richard | Porsche 911 RSR (2016) | M | 37 | 15.807 | 1:53.327 | 1:41.617 | 152.5 | 4 |
| 26 | 86 | Pit | Am | Gulf Racing | WAINWRIGHT Michael | Porsche 911 RSR | M | 38 | 16.511 | 2:05.281 | 1:42.321 | 151.4 | 6 |
| 27 | 88 | Pit | Am | Abu Dhabi-Proton Racing | AL QUBAISI Khaled | Porsche 911 RSR | M | 47 | 16.752 | 3:03.707 | 1:42.562 | 151.1 | 5 |
| 28 | 98 | Pit | Am | Aston Martin Racing | LAMY Pedro | Aston Martin Vantage V8 | M | 45 | 16.901 | 2:45.865 | 1:42.711 | 150.9 | 7 |
| 29 | 50 | Pit | Am | Larbre Competition | TAYLOR Ricky | Chevrolet Corvette C7-Z06 | M | 39 | 17.150 | 1:53.801 | 1:42.960 | 150.5 | 6 |
| 30 | 83 | Pit | Am | AF Corse | PERRODO François | Ferrari F458 Italia | M | 45 | 17.363 | 3:09.068 | 1:43.173 | 150.2 | 7 |
| 31 | 78 | Pit | Am | KCMG | CAMATHIAS Joël | Porsche 911 RSR | M | 41 | 17.585 | 1:49.650 | 1:43.395 | 149.9 | 8 |
| 32 | 6 | Pit | P1 | Toyota Gazoo Racing | SARRAZIN Stéphane | Toyota TS050 – Hybrid | M | 0 | | | | | 0 |
RESULT: Practice 1
1
7
LMP1
Marcel FÄSSLER, André LOTTERER, Benoît TRÉLUYER
Audi R18
M
47
–
–
7
1:26.705
178.7
2
8
LMP1
Lucas DI GRASSI, Loïc DUVAL, Oliver JARVIS
Audi R18
M
49
+0.194
+0.194
12
1:26.899
178.3
3
1
LMP1
Timo BERNHARD, Mark WEBBER, Brendon HARTLEY
Porsche 919 Hybrid
M
52
+0.243
+0.049
39
1:26.948
178.2
4
2
LMP1
Romain DUMAS, Neel JANI, Marc LIEB
Porsche 919 Hybrid
M
52
+0.500
+0.257
6
1:27.205
177.7
5
5
LMP1
Sébastien BUEMI, Kazuki NAKAJIMA,
Toyota TS050 – Hybrid
M
41
+1.196
+0.696
16
1:27.901
176.3
6
13
LMP1
Mathéo TUSCHER, Dominik KRAIHAMER, Alexandre IMPERATORI
Rebellion R-One – AER
D
39
+5.737
+4.541
3
1:32.442
167.6
7
4
LMP1
Simon TRUMMER, Oliver WEBB, Pierre KAFFER
CLM P1/01 – AER
D
32
+6.448
+0.711
25
1:33.153
166.3
8
44
LMP2
Matthew RAO, Richard BRADLEY, Alfonso Diaz GUERRA
Oreca 05 – Nissan
D
10
+10.050
+3.602
8
1:36.755
160.1
9
31
LMP2
Ryan DALZIEL, Luis Felipe DERANI, Christopher CUMMING
LIGIER JS P2 – Nissan
M
44
+10.175
+0.125
31
1:36.880
159.9
10
26
LMP2
Roman RUSINOV, René RAST, Alex BRUNDLE
Oreca 05 – Nissan
D
45
+10.437
+0.262
4
1:37.142
159.5
11
36
LMP2
Gustavo MENEZES, Nicolas LAPIERRE, Stéphane RICHELMI
Alpine A460 – Nissan
D
41
+10.594
+0.157
37
1:37.299
159.2
12
37
LMP2
Vitaly PETROV, Kirill LADYGIN, Victor SHAITAR
BR01 – Nissan
D
43
+10.857
+0.263
5
1:37.562
158.8
13
41
LMP2
Roberto GONZALEZ, Bruno JUNQUEIRA, Luis DIAZ
Gibson 015S – Nissan
D
41
+11.069
+0.212
13
1:37.774
158.5
14
35
LMP2
David CHENG, Ho-Pin TUNG, Nelson PANCIATICI
Alpine A460 – Nissan
D
45
+11.116
+0.047
22
1:37.821
158.4
15
43
LMP2
Ricardo GONZALEZ, Filipe ALBUQUERQUE, Bruno SENNA
LIGIER JS P2 – Nissan
D
38
+11.155
+0.039
24
1:37.860
158.3
16
27
LMP2
Nicolas MINASSIAN, Maurizio MEDIANI, Devi MARKOZOV
BR01 – Nissan
D
36
+11.376
+0.221
35
1:38.081
158.0
17
30
LMP2
Scott SHARP, Ed BROWN, Johannes VAN OVERBEEK
LIGIER JS P2 – Nissan
M
42
+11.951
+0.575
5
1:38.656
157.1
18
42
LMP2
Nick LEVENTIS, Lewis WILLIAMSON, Jonny KANE
Gibson 015S – Nissan
D
40
+11.963
+0.012
27
1:38.668
157.0
19
95
LMGTE Pro
Nicki THIIM, Marco SØRENSEN,
Aston Martin Vantage V8
D
42
+13.980
+2.017
38
1:40.685
153.9
20
51
LMGTE Pro
Gianmaria BRUNI, James CALADO,
Ferrari 488 GTE
M
43
+14.750
+0.770
13
1:41.455
152.7
21
97
LMGTE Pro
Richie STANAWAY, Darren TURNER,
Aston Martin Vantage V8
D
48
+15.251
+0.501
45
1:41.956
152.0
22
66
LMGTE Pro
Stefan MÜCKE, Olivier PLA,
Ford GT
M
44
+15.383
+0.132
21
1:42.088
151.8
23
77
LMGTE Pro
Richard LIETZ, Michael CHRISTENSEN,
Porsche 911 RSR (2016)
M
43
+15.390
+0.007
9
1:42.095
151.8
24
71
LMGTE Pro
Davide RIGON, Sam BIRD,
Ferrari 488 GTE
M
46
+15.463
+0.073
10
1:42.168
151.7
25
67
LMGTE Pro
Marino FRANCHITTI, Andy PRIAULX, Harry TINCKNELL
Ford GT
M
43
+15.607
+0.144
20
1:42.312
151.4
26
86
LMGTE Am
Michael WAINWRIGHT, Adam CARROLL, Ben BARKER
Porsche 911 RSR
M
42
+16.322
+0.715
9
1:43.027
150.4
27
88
LMGTE Am
Khaled AL QUBAISI, David HEINEMEIER HANSSON, Patrick LONG
Porsche 911 RSR
M
42
+16.489
+0.167
32
1:43.194
150.1
28
98
LMGTE Am
Paul DALLA LANA, Pedro LAMY, Mathias LAUDA
Aston Martin Vantage V8
M
43
+16.520
+0.031
10
1:43.225
150.1
29
50
LMGTE Am
Yutaka YAMAGISHI, Pierre RAGUES, Ricky TAYLOR
Chevrolet Corvette C7-Z06
M
42
+16.554
+0.034
28
1:43.259
150.1
30
78
LMGTE Am
Christian RIED, Wolf HENZLER, Joël CAMATHIAS
Porsche 911 RSR
M
44
+16.616
+0.062
28
1:43.321
150.0
31
83
LMGTE Am
François PERRODO, Emmanuel COLLARD, Rui AGUAS
Ferrari F458 Italia
M
41
+17.154
+0.538
4
1:43.859
149.2
32
6
LMP1
Stéphane SARRAZIN, Mike CONWAY, Kamui KOBAYASHI
Toyota TS050 – Hybrid
M
0
0