Monza set to sign new Formula 1 deal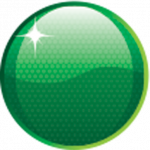 The Italian Grand Prix will remain at Monza for at least the next three years with a new contract set to be confirmed this weekend.
The future of the event has been hanging in the balance amid a stalemate in talks between Monza and F1 to agree a new deal to host the race, with the venue's current arrangement set to expire this year.
However, Italian motorsport federation (ACI) head Angelo Sticchi Damiani confirmed a new agreement has been reached on the eve of this weekend's Italian Grand Prix.
The deal is expected to be a three-year extension until the end of 2019.
Monza has hosted the Italian Grand Prix since 1950 with the race only deviating to Imola once in the time period.
Imola had emerged as a possible candidate to replace Monza if a deal was unable to be struck.
"There are those who expected a longer period, but if the system will work then a further renewal will not be a problem," said Sticchi Damiani in a press conference at the circuit.
"But there is another aspect. We know that Europe has so many organisers in crisis, while some destinations such as Turkey, Korea and India were short-lived.
"We have seen that it is a question of money, but also of culture. Here in Europe there is the 'DNA' of racing. So let's wait and see what happens.
"We did what we had to do.
"Imola would have been a good fallback solution if we had not arrived at a deal.
"And I did not see an alternation as a possibility because it would be illogical and would mean two organisers instead of none.
"When we get the signature, we can say that Ecclestone will have his choice. And the ACI's (Automobile Club of Italy) money is not state aid, but ACI money with the help of the Lombardy Region."