Aero, engine performance key in Mexico WEC battle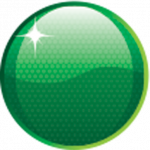 The World Endurance Championship's first visit to the Mexico City Grand Prix track will become a war between petrol and diesel engines as well as downforce according to Mark Webber.
After a two-month recess following Webber, Brendon Hartley and Timo Bernhard's much needed maiden victory of 2016 in Round 4 at the Nurburgring, the WEC will have its first run at the Mexican track this weekend.
Porsche's victory at the Nurburgring was a relief for the defending WEC champions who suffered an otherwise problematic start to the season in the opening three races in their ultra high-tech two-litre, four cylinder hybrid.
Changes to the aero package of the 919 Hybrids proved the difference as Porsche prevailed after a pitched battle with the diesel-powered Audi R18 e-tron quattro of Oliver Jarvis, Loic Duval and Lucas di Grassi.
Webber remains guarded over whether the potent 919 will prove as effective at the high altitude location around the 4.3km circuit.
"We learnt a lot with our new high downforce package at the Nürburgring," said Webber who recently celebrated his 40th birthday.
"It worked very well (but) Mexico is a different layout.
"We'll have to see how the capacity of the engines work at high altitude in terms of diesel and petrol.
"It looks low on grip and it will, therefore, be interesting to see what downforce level people are on."
Marc Lieb, who shares the WEC points leading 919 with Romain Dumas and Neel Jani, said it was important to gather as much information ahead of doing battle on a new circuit.
"The Formula One on-board footage on the web fits quite well for our prototype in terms of turning points and racing line," Lieb explained.
"We also have a state-of-the-art simulator in Weissach.
"I like the track and I'm excited to learn how the 919 and my body will perform at high altitude.
"The thin air also influences the aerodynamics and, therefore, tyre wear.
"How this finally develops you cannot simulate a hundred per cent."
Lieb, Dumas and Jani sit on 106 points, more than a full win ahead of the trailing Audi crew of Jarvis, Duval and di Grassi on 73 points.
Webber, Hartley and Bernhard are on 28.5 points following their much needed 25-point haul at the Nurburgring in the nine-round championship.