Ricciardo: Red Bull closing in on Mercedes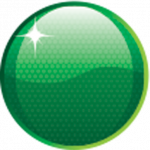 Daniel Ricciardo believes his third consecutive podium confirms Red Bull has significantly reduced Mercedes' performance advantage.
The Australian proved to be the Silver Arrows' biggest threat as he followed Nico Rosberg home to claim second at the Belgian Grand Prix.
Starting from fifth, Ricciardo benefited from an opening lap collision involving Red Bull team-mate Max Verstappen and the Ferraris of Kimi Raikkonen and Sebastian Vettel, before offering a spirited challenge to Rosberg.
The result is the latest in a string of impressive performances from both the Australian and the Red Bull squad as they bid to close the gap to Mercedes.
Delighted by his fourth podium of the year, Ricciardo, who held off Lewis Hamilton (Mercedes) in the closing stages for second in Belgium, says Red Bull is applying pressure on Mercedes.
"Three podiums in a row, we are definitely making inroads," said Ricciardo.
"It is the second race we have finished in front of one of them (Mercedes), of course Lewis (Hamilton) started from the back but I think our pace wasn't too bad.
"I think the real start of the race was after the red flag, so I think we held our own.
"Nico (Robserg) had a bit more pace but generally we are making inroads, which is really positive.
"Monza will be our most challenging circuit in the second half of the season but then we have Singapore to look forward to and then Suzuka."
Ricciardo admits he benefitted from a red flag period caused by Kevin Magnussen's accident after suffering damage to his front wing in the early laps.
The stoppage allowed Red Bull to fit a new nose without losing any time to his rivals.
"The car was pretty good. The only time I wasn't happy with the car was the first few laps before the red flag," he added.
"The incident at Turn 1 sent debris into the front wing and I had some damage so until the red flag I wasn't happy but we changed the wing during the stoppage.
"Then the car was good. Nico had a bit more pace than us but in terms of balance we were doing all we could. I don't think we could have done too much more."
Ricciardo once again provided a comical moment on the podium after enticing compatriot Mark Webber to copy his 'shoey' stunt from the German Grand Prix.
Webber was on hand to conduct the podium interviews when Ricciardo presented the former Red Bull driver with his race boot filled with champagne.