Raikkonen slams aggressive Verstappen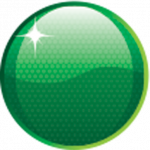 Kimi Raikkonen has criticised Max Verstappen's aggressive driving style after the pair were involved in multiple clashes at the Belgian Grand Prix.
The Ferrari driver was once again angered by the way the Red Bull driver moves in the braking area while defending his position.
The subject arose at the Hungarian Grand Prix but has resurfaced at Spa-Francorchamps as the duo made contact while fighting for position.
Contact in the braking zone at Les Combes followed an opening lap incident that saw Verstappen collide with Raikkonen at La Source.
Verstappen's dive down the inside forced Raikkonen wide and tipped his team-mate Sebastian Vettel into a spin.
However, the 2007 world champion was most frustrated by Verstappen's aggressive approach in the braking zones, which he claims could have caused a 'big accident'.
"I'm all up for fair battles and close racing," said Raikkonen, who recovered from the opening lap accident to finish ninth.
"But when I have to back off after Eau Rouge on the straight because he turns after I make my move the first time – that, I think, is not correct.
"We were fortunate there wasn't a big accident because of that.
"If I hadn't braked, I would have hit him at the rear at full throttle. Something is not correct, but it doesn't seem to matter."
Verstappen, who escaped penalty during Sunday's race, maintains his driving style is within the rules.
The Dutch teenager also felt the Ferrari drivers were to blame for the opening corner clash.
"I'm just defending my position and if somebody doesn't like it it's his own problem," said Verstappen, who finished Sunday's race in 11th position.
"After Turn 1 when they (the Ferrari drivers) do something like that, I'm not going to give up my position that easily afterwards.
"My start wasn't great but I dived on the inside, I didn't lock a wheel, so I was easily making the corner.
"But they just kept squeezing me and at one point I was on the inside, Kimi was squeezing, but then Sebastian just turned in on both of us.
"He knows he is on the outside and he just turns into the corner where there are two other cars.
"That took my front wing. I had a lot of damage and my floor got destroyed, so from there the race was gone."