Graham Rahal prevails in epic Texas IndyCar finish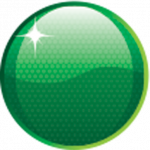 Graham Rahal staged a remarkable last lap pass to claim victory in the Firestone 600 IndyCar Series race at Texas Motor Speedway.
In one of the most absorbing contests in IndyCar history, Rahal perfected an over and under move to pinch victory from James Hinchcliffe by .008s.
Ganassi Racing's Tony Kanaan finished third in the fifth closest finish in IndyCar history.
Rahal was engaged in a nail-biting fight over a final eight lap sprint with Hinchcliffe, Kanaan and Simon Pagenaud after the race a series of late race cautions.
Hinchcliffe had dominated the race however saw his advantage cruelled by a spate of incidents which changed the complexion of the race which was restarted after it was frozen 76 days ago when rain intervened.
Stan Sport is the only way to watch every round of the INDYCAR SERIES. Click here for all the action streaming ad-free, live and on demand.
"If Texas Motor Speedway fans didn't love that then they don't love racing because that's probably the best we've ever seen here," a jubilant Rahal said after a breath-taking finish.
As much as Rahal was on cloud nine, Hinchcliffe was gutted after sustaining a flawless race over the 248 journey, maintaining his advantage after leading when rain forced the original start of the race in June to be stopped after only 71 laps were in the books.
"There's no words to describe it to lead all the way. Those yellows towards the end just killed us," Hinchcliffe said.
"It's tough to be this disappointed with our best finish of the season."
The series remains on an knife-edge with two races remaining including the double points Sonoma finale next month.
Pagenaud managed to squeeze out his lead by eight more points over team-mate Will Power who was classified in eighth. The Frenchman has moved to a 28-point advantage over 2014 series champion Power.
Helio Castroneves held on to finish fifth in a wounded Penske machine ahead of Charlie Kimball (Ganassi) and Carlos Munoz (Andretti Autosport).
Andretti's Ryan Hunter-Reay, classified three laps down in 13th, had a strong run early but pitted early after complaining of loose handling in his Andretti Autosport Honda.
After the first round of pit stops Castroneves found himself in the lead from Hinchcliffe with Hunter-Reay fighting back to third.
A tense battle ensued for fourth which involved Power, Rahal, Ed Carpenter, Scott Dixon and Kanaan at half-race distance.
Meanwhile Hunter-Reay continued to experience handling problems and began to slip back through the field from his prominent position.
By Lap 164 Hinchcliffe, who had settled into a comfortable position, pitted from the lead after a 42 lap stint but maintained his advantage in front after rejoining the battle.
Meanwhile Power and Pagenaud were matching strategy and continued their push at the sharp end of the top 10.
Carpenter began eating into Hinchcliffe's lead inside the last 50 laps as the race became a tyre battle to the finish.
However Dixon, who was a lap down, engaged in a battle with second placed with Carpenter before clipping the rear of the Fuzzy's car which ended the Kiwi's race on Lap 213.
The crash enabled the field, with the exception of leader Hinchcliffe and his pursuer Carpenter, to pit for fresh rubber for the final frantic run home with 28 laps to go.
Five laps after the restart Carpenter broke loose and was clipped by Castroneves causing the former to contact the wall heavily.
Castroneves was forced to pit under the yellow to replace his damaged rear wing assembly after he grazed the wall in the incident.
It left Castroneves to rejoin in fifth place, the last of the runners then on the lead lap.
On the restart Alex Rossi, who was three laps down, shot into the lead from Hinchcliffe who was in a battle with Kanaan.
A third caution period was soon waved when Mikhail Aleshin (Schmidt Peterson) spun leaving Jack Hawksworth (AJ Foyt) with nowhere to go, resulting in heavy contact.
It gave IndyCar the opportunity to shuffle the lapped cars out of the way to ensure a clean fight for the win with the handful of cars still on the lead lap.
Conor Daly (Dale Coyne Racing) and Josef Newgarden (Ed Carpenter Racing) did not compete after both were involved in a massive shunt on Lap 41 before the race was frozen in June following a rain storm.
*more to follow
RESULT: Firestone 600
| | | | | | | | | | | | | |
| --- | --- | --- | --- | --- | --- | --- | --- | --- | --- | --- | --- | --- |
| Pos | SP | Car | Driver | C/A/E/T | Lap | Laps Down | Time Down | Pit Stops | Elapsed Time | Avg Speed | Pts | Running/Reason Out |
| 1 | 13 | 15 | Rahal, Graham | D/H/H/F | 248 | 0 | –.—- | 15 | 02:29:24.8886 | 144.901 | 51 | Running |
| 2 | 10 | 5 | Hinchcliffe, James | D/H/H/F | 248 | 0 | 0.0080 | 11 | 02:29:24.8966 | 144.901 | 43 | Running |
| 3 | 8 | 10 | Kanaan, Tony | D/C/C/F | 248 | 0 | 0.0903 | 15 | 02:29:24.9789 | 144.900 | 36 | Running |
| 4 | 6 | 22 | Pagenaud, Simon | D/C/C/F | 248 | 0 | 0.4773 | 15 | 02:29:25.3659 | 144.894 | 32 | Running |
| 5 | 3 | 3 | Castroneves, Helio | D/C/C/F | 248 | 0 | 9.3424 | 17 | 02:29:34.2310 | 144.750 | 31 | Running |
| 6 | 15 | 83 | Kimball, Charlie | D/C/C/F | 247 | 1 | – | 15 | 02:29:25.6133 | 144.305 | 28 | Running |
| 7 | 1 | 26 | Munoz, Carlos | D/H/H/F | 247 | 1 | – | 15 | 02:29:26.1241 | 144.297 | 28 | Running |
| 8 | 7 | 12 | Power, Will | D/C/C/F | 247 | 1 | – | 14 | 02:29:27.8471 | 144.269 | 24 | Running |
| 9 | 17 | 2 | Montoya, Juan Pablo | D/C/C/F | 246 | 2 | – | 16 | 02:29:25.2576 | 143.727 | 22 | Running |
| 10 | 18 | 11 | Bourdais, Sebastien | D/C/C/F | 246 | 2 | – | 17 | 02:29:27.6260 | 143.689 | 20 | Running |
| 11 | 9 | 98 | Rossi, Alexander (R) | D/H/H/F | 246 | 2 | – | 17 | 02:29:27.6759 | 143.688 | 19 | Running |
| 12 | 12 | 27 | Andretti, Marco | D/H/H/F | 245 | 3 | – | 18 | 02:29:26.5832 | 143.121 | 18 | Running |
| 13 | 11 | 28 | Hunter-Reay, Ryan | D/H/H/F | 245 | 3 | – | 17 | 02:29:27.4449 | 143.108 | 18 | Running |
| 14 | 22 | 19 | Chaves, Gabby | D/H/H/F | 245 | 3 | – | 12 | 02:29:27.9809 | 143.099 | 16 | Running |
| 15 | 19 | 8 | Chilton, Max (R) | D/C/C/F | 243 | 5 | – | 17 | 02:29:30.2071 | 141.896 | 15 | Running |
| 16 | 16 | 7 | Aleshin, Mikhail | D/H/H/F | 231 | 17 | – | 13 | 02:16:15.6790 | 147.997 | 14 | Contact |
| 17 | 20 | 41 | Hawksworth, Jack | D/H/H/F | 227 | 21 | – | 18 | 02:16:16.5416 | 145.419 | 13 | Contact |
| 18 | 14 | 20 | Carpenter, Ed | D/C/C/F | 223 | 25 | – | 11 | 02:08:41.4871 | 151.276 | 13 | Contact |
| 19 | 2 | 9 | Dixon, Scott | D/C/C/F | 211 | 37 | – | 13 | 01:58:46.1483 | 155.093 | 11 | Contact |
| 20 | 4 | 14 | Sato, Takuma | D/H/H/F | 160 | 88 | – | 14 | 01:43:27.0551 | 135.021 | 10 | Mechanical |
| 21 | 21 | 18 | Daly, Conor (R) | D/H/H/F | 42 | 206 | – | 0 | 00:18:07.1680 | 202.357 | 9 | Contact |
| 22 | 5 | 21 | Newgarden, Josef | D/C/C/F | 41 | 207 | – | 1 | 00:18:07.0967 | 197.552 | 9 | Contact |
Points standings
| | | |
| --- | --- | --- |
| 1 | Simon Pagenaud | 529 |
| 2 | Will Power | 501 |
| 3 | Tony Kanaan | 416 |
| 4 | Helio Castroneves | 415 |
| 5 | Josef Newgarden  | 406 |
| 6 | Scott Dixon | 397 |
| 7 | Graham Rahal  | 394 |
| 8 | James Hinchcliffe  | 392 |
| 9 | Carlos Munoz  | 382 |
| 10 | Charlie Kimball | 361 |
| 11 | Ryan Hunter-Reay | 348 |
| 12 | Alexander Rossi | 346 |
| 13 | Juan Pablo Montoya | 345 |
| 14 | Sebastien Bourdais | 334 |
| 15 | Mikhail Aleshin | 301 |
| 16 | Takuma Sato | 275 |
| 17 | Marco Andretti | 273 |
| 18 | Conor Daly | 263 |
| 19 | Max Chilton | 219 |
| 20 | Jack Hawksworth | 191 |
| 21 | Spencer Pigot | 134 |
| 22 | Gabby Chaves | 121 |
| 23 | J.R. Hildebrand | 84 |
| 24 | Oriol Servia | 72 |
| 25 | Ed Carpenter  | 67 |
| 26 | Luca Filippi  | 61 |
| 27 | Townsend Bell | 55 |
| 28 | Pippa Mann | 46 |
| 29 | Matthew Brabham | 37 |
| 30 | Alex Tagliani | 35 |
| 31 | Sage Karam | 22 |
| 32 | Bryan Clauson | 21 |
| 33 | Stefan Wilson | 14 |
| 34 | Buddy Lazier | 12 |
| 35 | R.C. Enerson | 11 |