Campbell quickest in Carrera Cup practice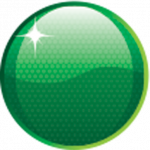 Carrera Cup points leader Matt Campbell has set the pace in practice ahead of this weekend's fifth round of the series at Sydney Motorsport Park.
Campbell set the benchmark time in Practice #2 after sitting behind Ash Walsh in the opening session.
After sweeping both races of the Rennsport Festival event at the same venue back in May, Campbell is very much the pace setter this weekend. After a poor round at Darwin, where Alex Davison cut his points leads in the championship chase to just 4.5 points, Campbell is fully aware that this weekend is crucial.
Davison set the second fastest time in Practice 2 to set up another great battle across this weekend's two championship races. There will also be a combined standalone race with the Carrera Cup competitors on Sunday afternoon.
In the Tag Heuer Carrera Challenge Shane Smollen was quickest in the opening session, before Tony Bates set the fastest time Practice #2; which was also best overall for the semi-professional class on the day.
The Carrera Cup Australia will have qualifying tomorrow ahead of the opening 16 lap at 2.45pm local time.

VIDEO: Campbell and Bates speak after Carrera Cup practice

PRACTICE 1 – Carrera Cup Australia – Sydney Motorsport Park
| | | | | |
| --- | --- | --- | --- | --- |
| Pos | No. | Driver | Sponsor | Time/Gap |
| 1 | 777 |  Ash Walsh |   Bob Jane T-Marts / Infants Fri | 1:30.8915 |
| 2 |   7 |  Matt Campbell |   Nuveau Constructions / Phase 8 | +0.2808 |
| 3 |   8 |  Dean Fiore |   Saint/Porsche Centre Melbourne | +0.5992 |
| 4 |  38 |  David Wall |   Wilson Security | +0.6486 |
| 5 |  25 |  Alex Davison |   Wilson Parking | +0.6940 |
| 6 |  12 |  Steven Richards |   Laser Plumbing and Electrical | +0.8465 |
| 7 |  45 |  Duvashen Padayachee |   Darrell Lea STIX | +1.0794 |
| 8 |  77 |  Nick McBride |   Bob Jane T-Marts | +1.1061 |
| 9 |  88 |  Dylan O'Keeffe |   Allstar Equipment / Dexion Supply | +1.1824 |
| 10 |  56 |  Shane Smollen |   McGrath Estate Agents | +1.7341 |
| 11 |   4 |  Stephen Grove |   Grove Hire | +1.7525 |
| 12 | 360 |  Fraser Ross |   Preston Hire | +1.8007 |
| 13 |  54 |  James Abela |   Horsley Park Gunshop | +1.8536 |
| 14 |  24 |  Tony Bates |   Moveitnet / A.F.S | +1.9854 |
| 15 |  39 |  Adrian Mastronardo |   Veritas Property Group | +2.2165 |
| 16 |  13 |  James Bergmuller |   pricepressure.com.au | +2.3623 |
| 17 |  21 |  Garth Walden |   CIP/GWR | +2.5080 |
| 18 | 222 |  Scott Taylor |   Scott Taylor Motorsport | +3.2107 |
| 19 |   9 |  Marc Cini |   Hallmarc | +5.1003 |
| 20 |  26 |  Michael Almond |   Copyworld | +8.4950 |
PRACTICE 2 – Carrera Cup Australia – Sydney Motorsport Park
| | | | | |
| --- | --- | --- | --- | --- |
| Pos | No. | Driver | Sponsor | Time/Gap |
| 1 |    7 | Matt Campbell |  Nuveau Constructions / Phase 8 | 1:30.2331 |
| 2 |   25 | Alex Davison |  Wilson Parking | +0.0945 |
| 3 |    8 | Dean Fiore |  Saint/Porsche Centre Melbourne | +0.1111 |
| 4 |   12 | Steven Richards |  Laser Plumbing and Electrical | +0.3083 |
| 5 |   88 | Dylan O'Keeffe |  Allstar Equipment / Dexion Sup | +0.3385 |
| 6 |  777 | Ash Walsh |  Bob Jane T-Marts / Infants Fri | +0.3547 |
| 7 |   45 | Duvashen Padayachee |  Darrell Lea STIX | +0.6758 |
| 8 |   26 | Michael Almond |  Copyworld | +0.6991 |
| 9 |   38 | David Wall |  Wilson Security | +0.8239 |
| 10 |   77 | Nick McBride |  Bob Jane T-Marts | +0.8785 |
| 11 |   21 | Garth Walden |  CIP/GWR | +0.9443 |
| 12 |  360 | Fraser Ross |  Preston Hire | +1.5330 |
| 13 |   24 | Tony Bates |  Moveitnet / A.F.S | +1.5352 |
| 14 |   54 | James Abela |  Horsley Park Gunshop | +1.7193 |
| 15 |    4 | Stephen Grove |  Grove Hire | +2.5427 |
| 16 |   13 | James Bergmuller |  pricepressure.com.au | +2.6013 |
| 17 |  222 | Scott Taylor |  Scott Taylor Motorsport | +2.9105 |
| 18 |   56 | Shane Smollen |  McGrath Estate Agents | +3.2576 |
| 19 |    9 | Marc Cini |  Hallmarc | +3.4818 |
| 20 |   39 | Adrian Mastronardo |  Veritas Porperty Group | +4.0964 |