Sam Michael appointed to Aust Safety board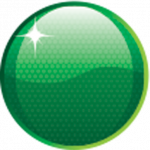 Former Formula 1 engineer Sam Michael heads several fresh appointments in a restructure of the Australian Institute for Motor Sport Safety.
Michael along with prominent engineer Dr Michael Myers, OAM, and researcher Dr Michelle Gatton have been added to the AIMSS board.
Following 21 years in F1 with Lotus, Jordan, Williams and McLaren, Michael returned to Australia last year.
He now predominantly works in automation and predictive analytics.
Brisbane-based Garry Connelly, a member of the FIA World Motor Sport Council and former long time Rally Australia chairman, has been named as the new chairman.
The fresh appointees join incumbent directors Dr Michael Henderson, Mark Larkham and Andrew Papadopoulos.
"The addition of Michelle Gatton, Mike Myers and Sam Michael means that with the continuing members, our board is now equipped to deliver very positive outcomes for Australian, and indeed, global motor sport participants," Connelly said.
He acknowledged the contributions of his predecessor Bob Glindemann and retiring director Allan Moffat.
"Bob and Allan have both made very significant contributions to the work of AIMSS and the improvement of motor sport safety in this country," said Connelly.
The announcement comes a day after Moffat was named in a new role as CAMS ambassador.