New livery for Michael Caruso Nissan Altima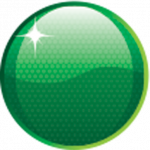 Michael Caruso will adopt a new livery on his Nissan Altima for this weekend's Red Rooster Sydney Super Sprint.
Caruso's #23 entry will feature branding from Nissan Financial Services Australia alongside a tweaked black, red and white colour scheme.
The livery change is the latest in a line of rolling sponsorship changes on the #23 car, which has previously run in the colours of Melbourne City Football Club and Nissan's GT Academy program.
"It's always exciting when the car gets rolled out of the truck and is wearing new colours," said Caruso.
"I've been fortunate this year to have some really great designs, and this one is no different."
"The Nissan Financial Services Altima looks great and we're very excited to see it on track this weekend," added Peter Jones, Managing Director, Nissan Financial Services Australia.
"The motorsport programme has proven to be a great opportunity to support the many business elements of Nissan Australia.
"Our objective is to help people into secure car ownership, the Altima Supercar is a great shop window for that."
Caruso heads into this weekend's round at Sydney Motorsport Park as the top Nissan driver lying seventh in the championship standings.