Lewis Hamilton set for grid penalty at Spa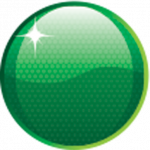 Lewis Hamilton is likely to receive a grid penalty for utilising new engine components at this weekend's Belgian Grand Prix.
The Mercedes driver has been wary of possible grid penalties having been plagued by engine issues earlier this season.
Hamilton has utilised all five allocated units under the sporting regulations.
The fast and flowing nature of the Spa-Francorchamps circuit and its ease for overtaking is believed to have prompted the decision from Mercedes, which is expected to be confirmed today.
Under the FIA regulations, the first time a sixth engine component is used triggers a 10-place grid penalty, followed by a further five-place drop if a second sixth component is fitted.
Mercedes is yet to confirm how many components the squad will change on Hamilton's power unit.
Hamilton holds a 19 point lead in the championship standings as Formula 1 reconvenes at Spa-Francorchamps after its mid-season break.