Kerry Madsen to drive Clauson car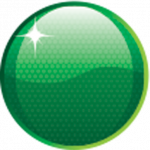 Australian Kerry Madsen will return to the driving seat this weekend when he drives the Matt Wood Racing Sprintcar at Knoxville Raceway.
The machine had been campaigned through the year by Bryan Clauson, a part-time IndyCar driver and celebrated dirt tracker, who was killed after a crash at the Belleville Midget Nationals in Kansas earlier this month.
Madsen was left in the cold after the decision by Keneric Racing to close its US operation straight after the Knoxville Nationals, where the Sydneysider ran as high as second before the car expired.
This weekend's Knoxville event is part of the National Sprint League, where Madsen has taken two of his 10 wins in 2016.
It is understood that Madsen will compete in up to 10 races under the Matt Wood Racing banner before returning to Australia to compete for Keneric Racing in an attempt to defend his Australian Sprintcar Championship.
Driving the Cancer Treatment Centers of America/Jonathan Byrd's Catering winged Sprintcar amid events of the last two weeks is something Madsen admits is somewhat overwhelming.
"Obviously, I'm excited, but at the same time, the whole situation is a bit overwhelming," said Madsen. "I'm just looking forward to getting out there and competing. Hopefully, it will be an opportunity for us all to smile at the end of the night.
"I'm looking forward to the challenge," Madsen expanded. "Really, all I want to do is do a good job for those guys and represent them well. We want to be able to give them some good feedback and give them some results."
Four of Clauson's 27 wins in season 2016 came in the MWR machine. Best friend and NASCAR star, Ricky Stenhouse Jr drove the car in an emotional tribute on the opening night of the Knoxville Nationals before parking it up in victory lane ahead of the feature.
"This is a situation I've never quite been in. Bryan accomplished a lot in a short time, and I just want to do the best I can for these guys," Madsen admitted to PennLive.