Harvick weathers the storm at Bristol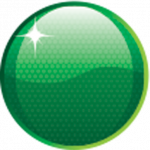 Kevin Harvick has won the rain-delayed Night Race at Bristol; outlasting the opposition nearly 24 hours after the scheduled start time.
After getting through just under 50 laps on Saturday night, the race was completed in the late afternoon on Sunday after further rain delays, which included a red flag period late in the running.
"We should have won a lot of races this year but we just had things not go our way," said Harvick.
"We made mistakes, or whatever the case may be. But, to get back into Victory Lane here at Bristol feels really good. We've had some good cars here over the last few years."
The mixture of the weather and the always tough racing at Bristol brought a somewhat different looking top-5 with Ricky Stenhouse Jr., second, followed by Denny Hamlin, Austin Dillon and Chris Buescher.
For Buescher the result was critical as despite his win at Pocono, he must finish the regular season of the NASCAR in the top-30 in points. He now sits 30th, 13 points inside the cut-off line.
Kyle Busch led 256 laps, but was involved in a four-car wreck on Lap 357.
His car spun due to what the driver said was a, 'broken part in the rear' and was then drilled by Justin Allgaier to end his race.
Shortly thereafter, an 11-car wreck, triggered when Kurt Busch got loose and collected Brad Keselowski, thinned the field further.
The NASCAR Sprint Cup Series now heads to Michigan International Speedway next Sunday afternoon.
VIDEO: Race recap

RESULT: Bass Pro Shops NRA Night Race – Bristol Motor Speedway
| | | | | | | | | | |
| --- | --- | --- | --- | --- | --- | --- | --- | --- | --- |
| POS. | CAR # | DRIVER | MAKE | START | LAPS | LAPS LED | FINAL STATUS | POINTS | BONUS POINTS |
| 1 | 4 | Kevin Harvick | Chevrolet | 24 | 500 | 128 | Running | 44 | 4 |
| 2 | 17 | Ricky Stenhouse Jr | Ford | 25 | 500 | 0 | Running | 39 | 0 |
| 3 | 11 | Denny Hamlin | Toyota | 2 | 500 | 19 | Running | 39 | 1 |
| 4 | 3 | Austin Dillon | Chevrolet | 13 | 500 | 0 | Running | 37 | 0 |
| 5 | 34 | Chris Buescher | Ford | 12 | 500 | 0 | Running | 36 | 0 |
| 6 | 19 | Carl Edwards | Toyota | 1 | 500 | 31 | Running | 36 | 1 |
| 7 | 48 | Jimmie Johnson | Chevrolet | 16 | 500 | 0 | Running | 34 | 0 |
| 8 | 1 | Jamie McMurray | Chevrolet | 28 | 500 | 0 | Running | 33 | 0 |
| 9 | 47 | AJ Allmendinger | Chevrolet | 8 | 500 | 0 | Running | 32 | 0 |
| 10 | 22 | Joey Logano | Ford | 10 | 500 | 38 | Running | 32 | 1 |
| 11 | 88 | Jeff Gordon | Chevrolet | 11 | 500 | 0 | Running | 30 | 0 |
| 12 | 6 | Trevor Bayne | Ford | 22 | 500 | 0 | Running | 29 | 0 |
| 13 | 5 | Kasey Kahne | Chevrolet | 19 | 500 | 0 | Running | 28 | 0 |
| 14 | 43 | Aric Almirola | Ford | 17 | 500 | 0 | Running | 27 | 0 |
| 15 | 24 | Chase Elliott | Chevrolet | 6 | 500 | 14 | Running | 27 | 1 |
| 16 | 16 | Greg Biffle | Ford | 34 | 500 | 0 | Running | 25 | 0 |
| 17 | 83 | Matt DiBenedetto | Toyota | 18 | 500 | 0 | Running | 24 | 0 |
| 18 | 44 | Brian Scott | Ford | 30 | 499 | 5 | Running | 24 | 1 |
| 19 | 95 | Michael McDowell | Chevrolet | 26 | 499 | 0 | Running | 22 | 0 |
| 20 | 38 | Landon Cassill | Ford | 32 | 497 | 0 | Running | 21 | 0 |
| 21 | 23 | David Ragan | Toyota | 37 | 497 | 0 | Running | 20 | 0 |
| 22 | 10 | Danica Patrick | Chevrolet | 29 | 496 | 0 | Running | 19 | 0 |
| 23 | 78 | Martin Truex Jr | Toyota | 7 | 496 | 0 | Running | 18 | 0 |
| 24 | 42 | Kyle Larson | Chevrolet | 23 | 495 | 0 | Running | 17 | 0 |
| 25 | 13 | Casey Mears | Chevrolet | 21 | 495 | 0 | Running | 16 | 0 |
| 26 | 7 | Regan Smith | Chevrolet | 33 | 491 | 0 | Running | 15 | 0 |
| 27 | 55 | Reed Sorenson | Chevrolet | 36 | 489 | 0 | Running | 14 | 0 |
| 28 | 31 | Ryan Newman | Chevrolet | 15 | 487 | 9 | Running | 14 | 1 |
| 29 | 32 | Jeffrey Earnhardt | Ford | 38 | 479 | 0 | Running | 12 | 0 |
| 30 | 14 | Tony Stewart | Chevrolet | 27 | 471 | 0 | Running | 11 | 0 |
| 31 | 15 | Clint Bowyer | Chevrolet | 31 | 470 | 0 | Running | 10 | 0 |
| 32 | 27 | Paul Menard | Chevrolet | 20 | 458 | 0 | Running | 9 | 0 |
| 33 | 2 | Brad Keselowski | Ford | 9 | 458 | 0 | Running | 8 | 0 |
| 34 | 98 | Cole Whitt | Chevrolet | 35 | 442 | 0 | Running | 7 | 0 |
| 35 | 21 | Ryan Blaney | Ford | 4 | 437 | 0 | Running | 6 | 0 |
| 36 | 30 | Josh Wise | Chevrolet | 40 | 416 | 0 | Running | 5 | 0 |
| 37 | 20 | Matt Kenseth | Toyota | 5 | 373 | 0 | Accident | 4 | 0 |
| 38 | 41 | Kurt Busch | Chevrolet | 14 | 372 | 0 | Accident | 3 | 0 |
| 39 | 18 | Kyle Busch | Toyota | 3 | 357 | 256 | Accident | 4 | 2 |
| 40 | 46 | Justin Allgaier | Chevrolet | 39 | 354 | 0 | Accident | 0 | 0 |
STANDINGS
| | | | | | | | | |
| --- | --- | --- | --- | --- | --- | --- | --- | --- |
| POS | DRIVER | POINTS | BEHIND | STARTS | WINS | TOP 5 | TOP 10 | DNF |
| 1 | Kevin Harvick | 762 | Leader | 23 | 2 | 10 | 18 | 2 |
| 2 | Brad Keselowski | 735 | -27 | 23 | 4 | 10 | 14 | 0 |
| 3 | Kurt Busch | 692 | -70 | 23 | 1 | 6 | 16 | 1 |
| 4 | Carl Edwards | 689 | -73 | 23 | 2 | 7 | 14 | 4 |
| 5 | Joey Logano | 684 | -78 | 23 | 1 | 9 | 15 | 3 |
| 6 | Kyle Busch | 674 | -88 | 23 | 4 | 11 | 15 | 5 |
| 7 | Denny Hamlin | 659 | -103 | 23 | 2 | 8 | 12 | 3 |
| 8 | Martin Truex Jr | 630 | -132 | 23 | 1 | 3 | 10 | 1 |
| 9 | Jimmie Johnson | 612 | -150 | 23 | 2 | 7 | 9 | 4 |
| 10 | Matt Kenseth | 604 | -158 | 23 | 2 | 4 | 10 | 3 |
| 11 | Austin Dillon | 596 | -166 | 23 | 0 | 4 | 10 | 1 |
| 12 | Chase Elliott | 588 | -174 | 23 | 0 | 6 | 11 | 1 |
| 13 | Jamie McMurray | 583 | -179 | 23 | 0 | 1 | 7 | 1 |
| 14 | Ryan Newman | 576 | -186 | 23 | 0 | 1 | 7 | 2 |
| 15 | Trevor Bayne | 541 | -221 | 23 | 0 | 2 | 5 | 0 |
| 16 | Kyle Larson | 537 | -225 | 23 | 0 | 4 | 7 | 2 |
| 17 | Kasey Kahne | 537 | -225 | 23 | 0 | 2 | 6 | 1 |
| 18 | AJ Allmendinger | 518 | -244 | 23 | 0 | 2 | 5 | 3 |
| 19 | Ricky Stenhouse Jr | 514 | -248 | 23 | 0 | 3 | 5 | 3 |
| 20 | Ryan Blaney | 508 | -254 | 23 | 0 | 1 | 6 | 2 |
| 21 | Dale Earnhardt Jr | 461 | -301 | 18 | 0 | 5 | 6 | 4 |
| 22 | Greg Biffle | 441 | -321 | 23 | 0 | 1 | 3 | 5 |
| 23 | Danica Patrick | 432 | -330 | 23 | 0 | 0 | 0 | 3 |
| 24 | Paul Menard | 431 | -331 | 23 | 0 | 0 | 2 | 4 |
| 25 | Clint Bowyer | 407 | -355 | 23 | 0 | 0 | 3 | 2 |
| 26 | Aric Almirola | 406 | -356 | 23 | 0 | 0 | 0 | 4 |
| 27 | Tony Stewart | 400 | -362 | 15 | 1 | 5 | 7 | 2 |
| 28 | Casey Mears | 375 | -387 | 23 | 0 | 0 | 0 | 0 |
| 29 | Landon Cassill | 355 | -407 | 23 | 0 | 0 | 0 | 0 |
| 30 | Chris Buescher | 328 | -434 | 23 | 1 | 2 | 2 | 4 |
| 31 | David Ragan | 315 | -447 | 23 | 0 | 0 | 0 | 4 |
| 32 | Regan Smith | 293 | -469 | 23 | 0 | 1 | 2 | 4 |
| 33 | Brian Scott | 291 | -471 | 23 | 0 | 0 | 0 | 3 |
| 34 | Michael McDowell | 278 | -484 | 19 | 0 | 0 | 1 | 2 |
| 35 | Matt DiBenedetto | 234 | -528 | 23 | 0 | 0 | 1 | 8 |
| 36 | Cole Whitt | 232 | -530 | 20 | 0 | 0 | 0 | 4 |
| 37 | Michael Annett | 202 | -560 | 22 | 0 | 0 | 0 | 3 |
| 38 | Josh Wise | 120 | -642 | 19 | 0 | 0 | 0 | 5 |
| 39 | Reed Sorenson | 108 | -654 | 15 | 0 | 0 | 0 | 4 |
| 40 | Jeff Gordon | 99 | -663 | 4 | 0 | 0 | 0 | 0 |
| 41 | Brian Vickers | 86 | -676 | 5 | 0 | 0 | 1 | 1 |
| 42 | Jeffrey Earnhardt | 73 | -689 | 11 | 0 | 0 | 0 | 1 |
| 43 | Bobby Labonte | 51 | -711 | 3 | 0 | 0 | 0 | 0 |
| 44 | David Gilliland | 46 | -716 | 2 | 0 | 0 | 0 | 0 |
| 45 | Michael Waltrip | 42 | -720 | 2 | 0 | 0 | 0 | 0 |
| 46 | Boris Said | 17 | -745 | 1 | 0 | 0 | 0 | 0 |
| 47 | Patrick Carpentier | 11 | -751 | 2 | 0 | 0 | 0 | 0 |
| 48 | Eddie MacDonald | 5 | -757 | 1 | 0 | 0 | 0 | 0 |
| 49 | Alex Kennedy | 5 | -757 | 1 | 0 | 0 | 0 | 1 |
| 50 | Robert Richardson | 3 | -759 | 1 | 0 | 0 | 0 | 1 |
| 51 | Ty Dillon | 0 | -762 | 8 | 0 | 0 | 0 | 0 |
| 52 | Alex Bowman | 0 | -762 | 1 | 0 | 0 | 0 | 0 |
| 53 | Jeb Burton | 0 | -762 | 2 | 0 | 0 | 0 | 0 |
| 54 | Joey Gase | 0 | -762 | 3 | 0 | 0 | 0 | 0 |
| 55 | Ryan Ellis | 0 | -762 | 3 | 0 | 0 | 0 | 0 |
| 56 | Dylan Lupton | 0 | -762 | 1 | 0 | 0 | 0 | 0 |
| 57 | Justin Allgaier | 0 | -762 | 1 | 0 | 0 | 0 | 1 |
| 58 | Cody Ware | 0 | -762 | 0 | 0 | 0 | 0 | 0 |