Amos clinches third straight Leyburn Sprints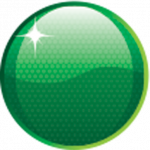 Dean Amos has claimed a third consecutive Historic Leyburn Sprints title in record time.
Amos returned from a 10-month competition absence to land the celebrated event held on the Darling Downs outside Warwick in south-western Queensland.
The Lismore driver lowered his previous best mark by .4s when he recorded 42.54s in the 1km blast in the tiny town in his Gould RP37-Judd.
"The car felt fantastic all weekend and I obviously didn't put wheel wrong when it mattered," Amos said.
"My car is suited to these Sprints events. It won the British Hillclimb Championship three times before my dad brought it to Australia.
"It has a Judd Formula 1 V8 engine. Around Leyburn I don't need to get out of second gear – but that's good for 170km/h."
Amos was almost 1.4s faster than his nearest rival, North Queensland's Michael von Rappard, who drove a Formula 3-based Dallara and improved on his own times from last year.
Sprints regular Keith Carling claimed the fastest Historics time of 50.58s in a 1980 Tiga SC84 sports car.
More than 200 historic, classic and performance cars, dating from a 1925 Austin, to an owner-built single-seater called a Fly, contested this year's Sprints.
Apart from the time trials, the many highlights included regular Leyburn attendees and 1981 Bathurst 1000 co-winners Dick Johnson, 71, and John French, 85, driving a parade lap in a replica of their famous Tru-Blue XD Ford Falcon
Historic Leyburn Sprints organising committee president Tricia Chant said 2016 was one of the most successful events in the 21-year history of community-run commemorations of the tiny town's 1949 Australian Grand Prix.
"The weather was great all weekend and we had fantastic on-track competition across more than 200 cars of all types. Although we're still doing the final audit of ticket sales, we believe Saturday's crowd was at least as good as last year's record," Ms Chant said.
A date for the 2017 Sprints is expected to be announced later this year.