Sebastien Ogier triumphs in Germany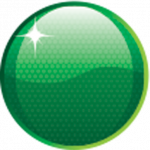 Sebastien Ogier has scored his first win in the World Rally Championship since Sweden in February with a classy performance at the ADAC Rallye Deutschland.
Despite trailing at the end of the opening day to Volkswagen team-mate Andreas Mikkelsen, Ogier put his foot down on the second leg and carried that through on the final day.
"Great, great that's for sure," said Ogier who had not stood on the top of the podium in sixth months.
"As I said before the start I was missing it a lot – it had been such a long time. I had my chance to do it and I took and it's a very good result for the championship."
Although he was clear out front by 20.3-seconds, the battle for the runner-up spot was a far tighter affair with Dani Sordo holding off Hyundai team-mate Thierry Neuville by just one-tenth of a second at the end of the event. This was despite Neuville's win on the 'Power Stage'.
Mikkelsen went from the lead at the end of the opening day, to fourth place at the finish.
He had a wild final stage when he slid wide and appeared to damage the right rear brakes.
Flames were licking from the wheel area as brake fluid was mixed with dry grass in the stop control. Marshalls quickly extinguished any chance of the fire getting out of control.
Despite some wild moments throughout the rally, Kiwi Hayden Paddon gained plenty of tarmac experience in finishing fifth.
"Obviously to be in the top five is what our goal was going into the rally and it's a good bank of points, but probably we didn't achieve it in the way that we wanted to," said Paddon.
"I think come Corsica, we can be much stronger than what we are here. We know the key areas where we struggled here and these types of stages we don't get in Corsica.
"We've got a lot to look forward to and we're going to work really hard. I think we can build on this and mount a much stronger challenge up the front."
The Tour de Corse will be run between 29 September – 2 October.
VIDEO: Morning Stages

VIDEO: Power Stage

FINAL POSITIONS: ADAC Rallye Deutschland
| POS | DRIVER | TEAM | CAR | TIME/GAP |
| --- | --- | --- | --- | --- |
| 1 | Sebastien Ogier | Volkswagen Motorsport | Volkswagen | 3:00:26.7 |
| 2 | Dani Sordo | Hyundai Motorsport | Hyundai | +0:20.3 |
| 3 | Thierry Neuville | Hyundai Motorsport | Hyundai | +0:20.4 |
| 4 | Andreas Mikkelsen | Volkswagen Motorsport II | Volkswagen | +0:27.2 |
| 5 | Hayden Paddon | Hyundai Motorsport N | Hyundai | +3:34.8 |
| 6 | Mads Ostberg | M-Sport World Rally Team | Ford | +4:31.2 |
| 7 | Esapekka Lappi | Skoda Motorsport | Skoda | +8:36.8 |
| 8 | Pontus Tidemand | Skoda Motorsport II | Skoda | +8:52.5 |
| 9 | Jan Kopecky | Skoda Motorsport | Skoda | +9:44.2 |
| 10 | Armin Kremer | BRR Baumschlager Rallye & Racing Team | Skoda | +10:10.6 |
CHAMPIONSHIP STANDINGS
| POS | DRIVER | POINTS |
| --- | --- | --- |
| 1 | Sebastien Ogier | 169 |
| 2 | Andreas Mikkelsen | 110 |
| 3 | Hayden Paddon | 94 |
| 4 | Thierry Neuville | 94 |
| 5 | Jari-Matti Latvala | 89 |
| 6 | Dani Sordo | 86 |
| 7 | Mads Ostberg | 78 |
| 8 | Ott Tanak | 52 |
| 9 | Kris Meeke | 51 |
| 10 | Craig Breen | 25 |
| 11 | Eric Camilli | 24 |
| 12 | Henning Solberg | 14 |
| 13 | Esapekka Lappi | 12 |
| 14 | Stephane Lefebvre | 10 |
| 15 | Martin Prokop | 10 |
| 16 | Teemu Suninen | 9 |
| 17 | Marcos Ligato | 6 |
| 18 | Elfyn Evans | 6 |
| 19 | Pontus Tidemand | 6 |
| 20 | Lorenzo Bertelli | 4 |
| 21 | Jan Kopecky | 4 |
| 22 | Kevin Abbring | 4 |
| 23 | Armin Kremer | 2 |
| 24 | Nicolas Fuchs | 2 |
| 25 | Valeriy Gorban | 1 |
| 26 | Karl Kruuda | 1 |