Ogier takes control in Germany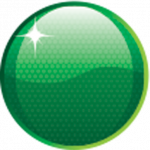 Sebastien Ogier has swept into the lead and left is rivals in his wake during the second day of the ADAC Rallye Deutschland.
Ogier dominated the tricky and unforgiving stages in the Baumholder Military Proving ground turning a 4.3sec disadvantage at the start of the day to Volkswagen team-mate Andreas Mikkelsen to a 33.4 at day's end.
After trading seconds with Mikkelsen on the first four tests, he obliterated his rival on the first run through the 40.80km Panzerplatte Lang by going 13.5s faster.
Mikkelsen gambled by taking hard tyres for the second run through Panzerplatte Lang, Ogier opted for soft rubber as he expected a wetter road. The Frenchman's decision proved to be the right one and he duly added another 13.1s to his overall advantage.
"We had a difficult tyre choice for these last two stages but I think we managed the soft tyres pretty well and had a clean stage," said Ogier.
"I'm happy and I hope it's a comfortable gap for tomorrow. But we have vineyard sections which can be tricky and almost 60kms to race on Sunday. I will have to push."
Mikkelsen's wrong call on the tyres means he will have his work cut out to hold off the hard-charging Hyundai duo of Dani Sordo and Thierry Neuville on the final leg.
Sordo leapt past his team-mate on Saturday's last stage and finished the day only 3.6s behind Mikkelsen. Neuville, meanwhile, was just 0.4s behind his Spanish team-mate in fourth.
Finding more and more asphalt confidence, New Zealand's Hayden Paddon completed the day in fifth place after a clean run of stages despite some wrong tyre choices.
"It's been a trying day but we've definitely made some improvements compared to yesterday,"said Paddon.
"We had some unpredictable conditions in the morning, which made tyre choice very difficult. Unfortunately, we got it wrong and were on hard tyres when we should have selected soft – and vice-versa. The feeling in the car was a bit foreign in those conditions so we had to drive sensibly.
"I am a competitive person by nature but I've had to be patient today. You can't get the same experience in pre-event testing, so we've had a lot to learn over the past two days. We're inside the top-five and have had a more positive conclusion to the day. I fully intend to take that forward to Sunday and look to consolidate our position."
The day did feature a major accident to Frenchman Stephane Lefebvre and co-driver Gabin Moreau which put them both in hospital.
The French duo's Citroen left the asphalt road after 12.4km of the opening Panzerplatte stage. Lefebvre and Moreau had been lying in sixth position at the time.
The rally was stopped as medical teams attended the scene to provide assistance. Lefebvre's official Twitter feed later confirmed that both crew members were "taken conscious to the hospital after the crash".
ADAC Rallye Deutschland organisers issued a statement on Saturday afternoon. It read: "The driver and co-driver of car number 10 were taken to hospital and examined after their accident in SS10.
"The examinations revealed fractures and internal injuries, so they will need to stay for residential treatment. According to the doctors, their injuries are not life threatening."
An update on Lefevbre's Official Facebook page on Saturday afternoon confirmed that Moreau had undergone an operation in hospital. It read: "Gabin (Moreau) was operated on this afternoon to reduce the fracture to his left ankle.
With their families at their side, Stephane and Gabin wish to thank the rescue teams for their actions, as well as the crews and fans who showed their support."
The final day of Rallye Deutschland will feature four stages totalling 59.26 competitive kilometres including the final TV Power Stage where bonus points will be awarded.
POSITIONS: Rallye Deutschland – Leg 2
| POS | DRIVER | TEAM | CAR | TIME/GAP |
| --- | --- | --- | --- | --- |
| 1 | Sebastien Ogier | Volkswagen Motorsport | Volkswagen | 2:25:10.5 |
| 2 | Andreas Mikkelsen | Volkswagen Motorsport II | Volkswagen | +0:33.4 |
| 3 | Dani Sordo | Hyundai Motorsport | Hyundai | +0:37.0 |
| 4 | Thierry Neuville | Hyundai Motorsport | Hyundai | +0:37.4 |
| 5 | Hayden Paddon | Hyundai Motorsport N | Hyundai | +3:33.9 |
| 6 | Mads Ostberg | M-Sport World Rally Team | Ford | +4:06.4 |
| 7 | Esapekka Lappi | Skoda Motorsport | Skoda | +7:16.2 |
| 8 | Jan Kopecky | Skoda Motorsport | Skoda | +8:26.1 |
| 9 | Armin Kremer | BRR Baumschlager Rallye & Racing Team | Skoda | +8:44.5 |
| 10 | Ghislain De Mevius | | Skoda | +9:30.5 |
VIDEO: Morning Stages

VIDEO: Afternoon Stages