Rally China cut from making WRC return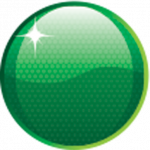 The FIA and the WRC Promoter have announced the cancellation of the Chinese round of the World Rally Championship.
Damage to roads following recent flooding has led to the abandonment of Rally China that was scheduled to be staged in a region near Beijing.
Set for September 8-11, the event was to have seen China return to the WRC calendar for the first time since 1999. The WRC will not be replacing China.
Local organisers claim major damage has caused to the route last month during heavy rain has made it impossible for the event to go ahead.
A last ditch attempt by the FIA and the WRC Promoter, who sent representatives to China last week, to rescue the event fell flat after it was deemed the repairs were too great to ensure the rally could meet safety guidelines.
The statement read: "The Federation of Automobile and Motorcycle Sports of China (CAMF) and event organiser Le Sports cited heavy damage to the route caused by torrential storms and flooding last month in the region around Huairou, near Beijing, where the rally was to be staged.
"Despite a last minute visit to China last week by representatives from the FIA and WRC Promoter, and the best efforts by all concerned, it was said to be impossible to affect the necessary repairs for the event to run safely.
"According to CAMF and Le Sports the adverse weather left sections of the route, to be used as special stages, requiring major repair work which the region's Road Administration Authority confirmed could not be completed before reconnaissance for the rally was due to start.
"Some of the worst floods in China for many years forced tens of thousands of people to evacuate their homes in the north of the country, prompting authorities to introduce emergency measures in the region, which continue."
The WRC continues this weekend with Rally Germany.