Chiyo suffers spinal injury in 289km/h GT crash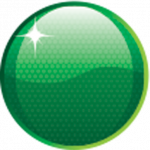 Nissan Bathurst 12 Hour star Katsumasa Chiyo's racing season has been temporarily halted by a minor spinal injury sustained in a crash at Fuji Speedway.
The 29-year-old's GT-R slammed into the tyre barriers at Turn 1 during Fuji's recent Super GT race after its brakes failed at 289km/h.
Although walking away from the accident, further tests have revealed a spinal injury that the driver expects will take up to four weeks to fully heal.
Chiyo has been withdrawn from this weekend's Japanese Formula 3 Championship round at Motegi but isn't ruling out competing in the Suzuka 1000km Super GT event on August 27-28.
"I will have a detailed medical examination before the race once again and will judge it whether I can participate in next Super GT Suzuka 1000km," said Chiyo, who sits fourth in the F3 standings and 10th in Super GT.
"Therefore the team will register a third driver just in case.
"Because it is the important race that for the championship, I try advanced medical care and nourishment management to promote recovery.
"Even if there is only a one percent chance, I'm going to do the maximum that I can and never give up until the last moment of judgment."
Chiyo began his season in Australia, starring in the closing stages of February's Bathurst 12 Hour as he chased down eventual winner Shane van Gisbergen.
The Japanese driver has endeared himself to Australian fans with his fast and aggressive style during his three starts in the Mount Panorama event, which he won in 2015.
Super GT's October 8-9 fixture in Chang, Thailand ruled out any chance of Chiyo driving with Nissan's Supercars squad in this year's Pirtek Enduro Cup.
VIDEO: Chiyo crashes after brake failure